Council hears concerns over Old Cheney expansion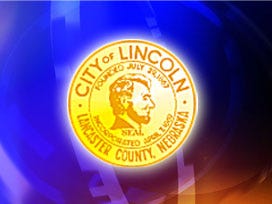 The city is going to expand the stretch of Old Cheney between 70th and 84th. Dozens of homeowners want a say in how to do it and brought their concerns to the city council Monday night.
More than 70 people from that area showed up to voice their ideas on how city engineers propose the project move forward. They're worried about losing some of their property and hundreds of trees that would have to be chopped down.
Rob Linafelder says, "We want this project to happen, we recognize it needs to happen, we know there's going to be an impact, but we believe we can save at least $2 million on this project."
Their proposals include saving trees and fences, eliminating one stretch of sidewalk and disregarding raised medians and right turn lanes. Those are all moves city engineers say are needed to ensure safety. Engineer Thomas Schaeffer says, "What this does, is allows us to see around so you can safely make that decision to make a left turn and that decision to make a left turn not prohibit you when there's not traffic there."
Homeowners did some of their own roadwork and say according to LPD, on other similar streets in the city that are designed the way they want Old Cheney to be, it's nothing but smooth driving. City ordinance requires raised medians for reducing injuries.
Councilman Jon Camp proposed an amendment that would address many of the homeowners concerns and that does not involve right turn lanes or raised medians. It will be voted on next Monday at the city council meeting.