Council hears from public about proposed CVS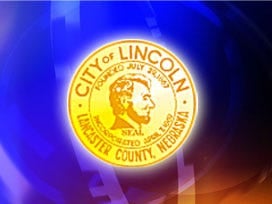 South Lincoln residents told the city council they don't want a new CVS in their neighborhood.
Assurity Life Insurance owns an office building on the corner of 27th and Old Cheney. It wants to tear it down to make way for a CVS and other retail development, but many people who live in the Southwood neighborhood told the council they don't want the pharmacy. They say they're concerned about increased traffic on Canterbury Lane, unsafe conditions for elementary school children and unecessary development.
Sheryl Tyrrell from Lincoln says, "I'm not that sick. I don't need eight pharmacies within two minutes of my house."
Bill Schmeeckel from Lincoln, "we've closed the southern access as requested by the neighbors and at this location, we will install speed bumps as well as small signs to indicate no through traffic and no trucks."
After listening to both sides, Councilman Adam Hornung said his concern was whether or not a CVS is even needed in that location.
The council's final vote is scheduled for November 22.