Councilman proposes equal protection ordinance in Lincoln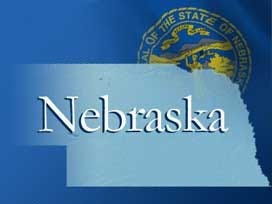 By: Kelly Sommariva
ksommariva@klkntv.com
In March, Omaha passed an ordinance to protect the lesbian, gay, bisexual and transgender community from discrimination. Now, the city councilman who proposed it there, is in Lincoln to say it can work here too.
"I got so many calls. Not from LGBT community, but from the straight community," said Ben Gray, of the Omaha City Council.
All the Big Ten conference cities have done it. "We're in a new league now, so it's time for us to have the protection for all citizens," said Carl Eskridge of the Lincoln City Council.
Is Lincoln ready to do it? Eskridge says, yes!
"This amendment sends an important message to the community, to the business community and to all of the city. It says discrimination is not acceptable," said Eskridge.
The ordinance is on the city council's Monday agenda. It would rewrite Lincoln's anti-discrimination laws to also protect the LGBT community. It's a battle Omaha City Councilman, Ben Gray, fought twice, and won.
"Since that time, I have received nothing but thank you's and complimentary gestures for having stuck to my guns and getting this thing done and passed through," Gray said.
Religious organizations would not have to follow the ordinance and that' the reason Husker Running Backs Coach, Ron Brown, spoke out against it last month.
"If anybody wants to discipline me for speaking God's word, by all means discipline me. If you have to fire me, okay, fire me," said Brown.
Other opponents have said it would increase lawsuits against employers, something Gray says from experience has not happened. "The only people who are going to be harmed are people who intend to discriminate in the first place," said Gray.
The Lincoln City Council will have a public hearing on the ordinance May 7th. THeir vote will be the week after that, on May 14th.