Councilman seeks a balance in power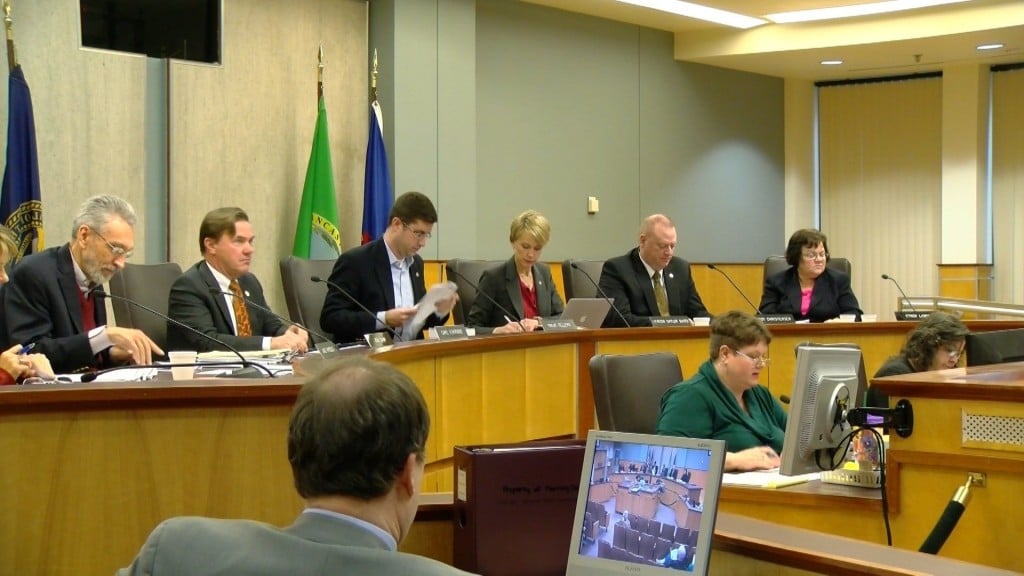 Posted By: Kelsey Murphy
kmurphy@klkntv.com
Councilman John Camp is proposing a balancing act between City Council and the Mayor.
Last August, he started working on a plan that would give City Council more oversight in professional contracts.
He says, right now, Council Members don't have any.
"We would know ahead of the game instead of after the executive order was executed," John Camp, City Council Member, said.
According to Camp his proposed ordinance would systemize the current executive order and its process. He says the only time City Council would get involved in the contracts is if the mayor chooses not to follow that process.
"We look at the balance and try to strive for a good balance between the City Council and the Mayor," Camp, said.
Earlier in December his proposed legislation hit a road bump.
City Attorney Jeff Kirkpatrick says the city charter gives the Mayor absolute authority to approve and execute the contracts.
"There is no limitation on what the Mayor can sign providing it's within the city budget," Jeff Kirkpatrick, City Attorney, said.
Councilman Camp says he has three alternatives. The first, continue with his proposal, modify it, or he says he may ask the council to pass a resolution placing a charter amendment on the May 10th primary election and let voters have a say.
"If in fact our city charter says we have an autocratic form of government, that we have that much power in the Mayor, then I think it is time to change and say lets rebalance," Camp said.
Monday, Councilman John Camp and the rest of the council decided to place the proposal on indefinite pending.