Couple escapes overnight fire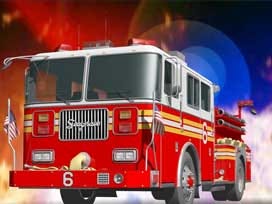 By: Newsroom
8@klkntv.com
A Lincoln couple was sound asleep when a fire in their bed woke them up.
It happened in a home near 71st and Shamrock at around 1:30 Wednesday morning. Firefighter
Lincoln Fire Captain Randy Case says one person was treated for smoke inhalation. Case says an electric blanket on the bed is to blame. He says the couple woke up and put the fire out with water from the kitchen. When firefighters arrived at the scene, they saw smoke pouring out.
"We went in to investigate and the crews brought out the mattress and box spring. It was still smoldering at that time and there was smoke in the house," says Capt. Case.
The fire department warns people to avoid sleeping with electric blankets because of the fire danger. The couple was not injured and they were allowed back into their house.