Couple overwhelmed by help from the community after fire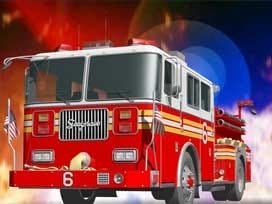 By: Megan Palera
mpalera@klkntv.com
A young couple is overwhelmed by the outpouring of love since a fire destroyed their home and pets.
It's been a rough year for Timothy and Lynden, but they are in better spirits. A large part of that is because of the overwhelming support they've received from the Lincoln community.
It's one of the few things Timothy Scahill and his fiance, Lynden Eckery have been able to replicate since a fire destroyed their home.
Two weeks ago, the couple awoke to find their living room wall on fire. By the time crews were able to put it out, most of their belongings and their two kittens had perished. On top of that, Eckery suffers from Lyme disease and the couple is just a few months away from getting married.
"It's been a really rough year for us. It's been the worse year, yup, easily the worst year," said Lynden.
It's a story that's touched a lot of people in the community. We had six people alone call or email wanting to help, and Scahill's Facebook page was overloaded with compassionate messages. "I think I got well over 120 comments in less than 24 hours," Scahill said.
Thanks to family, close friends and renter's insurance, they've been able to move into a new apartment with new furniture, and the basic necessities.
They've decided to dig through the rest of the rubble on their own, but they do want to say thank you to everyone who kept them in their prayers. "Thank you to the people wanting to help, people wanting to get involved, being a part of this amazing city called Lincoln. It's easily my favorite city in the world," they said.
Instead of furniture or clothing donations, the couple is asking that you donate to their fund, "My love has Lyme." It's to help raise money for Lynden's medical bills and spread awareness about Lyme disease. To donate, go to www.gofundme.com.