Court overturns probation sentence given after sex assault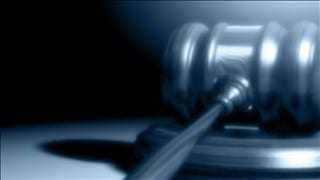 Posted By: Channel 8 Eyewitness News
8@klkntv.com
KEARNEY, Neb. (AP) _ A Nebraska court has overturned a judge's decision to sentence a man to probation after he was convicted of sexually assaulting a 12-year-old girl.
The Nebraska Court of Appeals on Tuesday overturned a February decision by Buffalo County District Judge Bill Wright to sentence Taylor Welty-Hackett to four years of intensive supervised probation. Welty-Hackett has been convicted of sexually assaulting the girl in 2015.
At the February sentencing hearing, Wright had called the victim the "aggressor" and said "she made the advances." He also called for "bringing balance back into the system."
Buffalo County Attorney Shawn Eatherton appealed the sentence.
The Court of Appeals ruled Wright's statements about teen girls and seeking balance went beyond facts in the case.
A different judge will re-sentence Welty-Hackett.