Cowboy Chicken holds benefit for Lincoln horse therapy group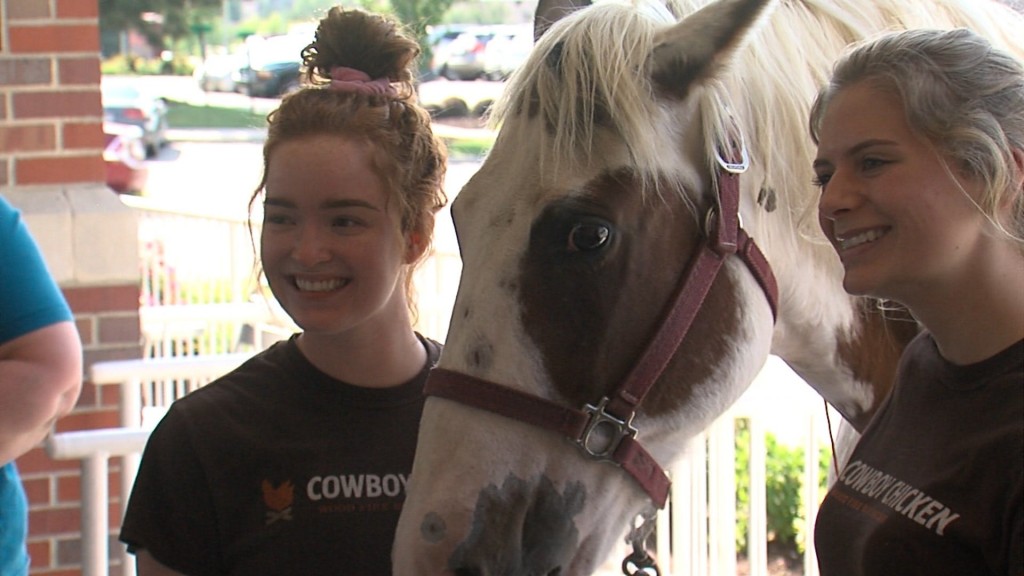 Cowboy Chicken, located near 27th and Pine Lake Road, hosted one of its Cash For A Cause nights Tuesday evening.
The events, which are held throughout the year, raise money for local non-profit organizations or other worthy causes.
Tuesday's event saw 15% of the night's sales donated to Windsong Equitherapy.
The organization, which is run by volunteers, is Lincoln's oldest horse therapy center.
Employees say horse therapy is useful for kids and adults with disabilities or who have suffered injuries.
"We find that horses are able to provide a certain level of not only motivation for the riders, but also they have a special ability with their movement," said Windsong volunteer Michelle Rohman. "It helps a lot of people with physical disabilities to be able to harness that movement."
If you're interested in learning more about Windsong Equitherapy, you can visit their website: http://tothewind.org/.