Crash kills driver in Papillion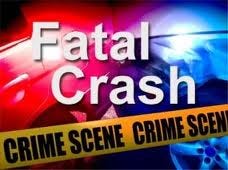 Posted By: KLKN Newsroom
The Sarpy County Sheriff's Office is investigating a fatal crash that happened just south of Omaha.
Officials say it happened just after 3:30 Sunday morning near 84th and Platteview Road in Papillion. In a news release, the Sheriff's Office says a pick-up truck was eastbound on Platteview Road approaching 84th when the driver lost control, continuing eastbound onto Hidden Valley Drive and rolling multiple times. Deputies say the driver and passenger were both ejected from the vehicle, and the passenger later woke up in the bed of the pick-up.
When emergency crews arrived, they pronounced the driver dead on scene. The passenger was transported to the hospital with minor injuries.
The Sheriff's Office has not yet released any names, but say both the driver and passenger were not from Sarpy County.