Crashes decline in Lincoln as city grows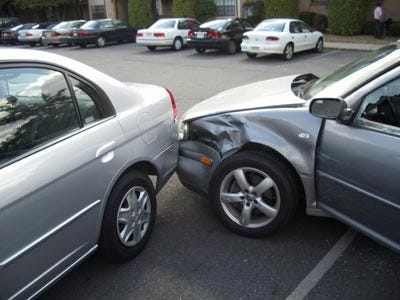 By: KLKN Newsroom
8@klkntv.com
Mayor Chris Beutler announced that the number of vehicle crashes in the City has decreased despite increases in the City's size and number of registered vehicles.
The City's 2010 Crash Study shows that 7,710 crashes were reported in Lincoln compared to 7,738 reported in 2009. Beutler said the City's Transportation Safety Improvement Program that began in 1979 has been successful by focusing on the "three Es" – engineering, enforcement and education.
"The improvements have been very effective in the overall downward trend in traffic crashes, and it's important to maintain this transportation program," Beutler said. "Our Taking Charge budget process continues to rank safety and security as our top priority, and reducing traffic crashes is an important element. As our community grows, we will continue to emphasize the importance of roadway safety."
Beutler also thanked drivers, pedestrians and bicyclists for their attention to safety. He announced that Allstate Insurance ranked Lincoln third in the nation in the 2011 America's Best Drivers report, an improvement over the City's number-nine ranking a year ago. Based on the Allstate averages over the past seven years, Lincoln is ranked #1 among cities its size.
The report lists 68 intersections of the 1,290 studied as high-crash locations. The intersection of 14th and Superior Streets has the highest crash rate of all the intersections with traffic signals. (The crash rate is determined both by the number of crashes and their severity.) A multi-lane roundabout is now under construction at the intersection, and Mayor Beutler commended the Public Works and Utilities Department for its pro-active approach to improve high-crash intersections.
Miki Esposito, Public Works and Utilities Director, said the Crash Study will help officials decide when to aggressively compete for Federal Highway Safety Improvement Program (HSIP) funds and where to effectively use the limited local resources. She said that since 2001, staff has successfully competed for and received about $9 million in HSIP funds to supplement local street construction dollars for safety projects.
HSIP funds were recently used for the intersection improvements at 56th and Elkcrest and for the pedestrian countdown signals installed citywide. Other upcoming HSIP-funded projects include the I-180 east ramp at Superior; S. Coddington at W. Van Dorn; N. 14th at Cornhusker; and N. 66th at Fremont.
Other results from the 2012 Crash Report include the following:
• The total monetary loss to the public from traffic crashes in 2010 is estimated at $251 million.
• The number of bicycle crashes (140) rose slightly in 2010, while the number of pedestrian crashes (72) dropped. Both have showed a downward trend over the last two decades.
• Statistics show drivers the greatest risk for a crash is a rear-end collision during a Friday afternoon rush hour in January.
Average numbers of crashes for four types of intersections:
• Intersection of two arterial streets with a traffic signal – 10.2 crashes
• Intersection of two arterial streets with a stop sign – 3.9 crashes
• Intersection of two local streets with no control – 1.2 crashes
• Intersection of two local streets with stop sign control – 1.3 (higher than no control)
Most common type of crashes:
• Rear end – 30 percent
• Right angle – 18 percent
• Parking – 15 percent