Creighton Alum Kyle Korver Named to NBA All-Star Team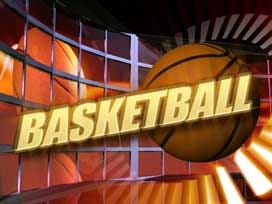 Posted By: Sports
Creighton Alum Kyle Korver Named to NBA All-Star Team
ATLANTA (Hawks.com) — Kyle Korver, the NBA leader in 3FG% (.528), 3FGM (160) and FT% (.920), has been named to the Eastern Conference All-Star team by NBA Commissioner Adam Silver, and Korver will join teammates Al Horford, Paul Millsap and Jeff Teague in competing in the 2015 All-Star game on Sunday, Feb. 15 at Madison Square Garden in New York. Korver will replace Miami's Dwyane Wade, who is unable to play due to injury. This marks the first time in franchise history Atlanta has had four All-Stars, and the eighth time in NBA history.
"We would like to thank Commissioner Silver for selecting Kyle as an All-Star. He is an integral part of our team and we are extremely proud that Kyle will be able to join his teammates Al, Paul and Jeff in being recognized this weekend," said Head Coach Mike Budenholzer. "This is a positive reflection on all of the work the entire team, coaching staff and organization has put in this season."
Korver is averaging 12.9 points, 4.3 rebounds and 2.7 assists in 33.2 minutes (52 starts), and is second in the NBA in effective FG% (.707) and fourth in +/- ratio (+461). He has scored in double-figures 37 times, including six 20-point outings. He has made four-or-more three's in a game 22 times.
The Hawks are currently a Conference-best 43-10 (.811), the best start in franchise history, including a 36-4 mark (.900) over the last 40 contests. Atlanta is currently on a 13-game win streak against Eastern Conference opponents, a franchise record. The Hawks earlier this season won 12 straight against Western opponents, also a franchise mark. From 12/17-1/17, the Hawks won 19 consecutive games, a franchise best, also tying the fifth-longest streak in NBA history.
Korver is a Creighton alum, where he capped a standout career in 2003 by earning Second Team All-America honors. He will be the first former Creighton player to play in the NBA All-Star Game since Paul Silas had six points and four steals in the 1975 All-Star game in Phoenix, Ariz.
The All-Star Game will be part of a busy weekend for Korver. On Saturday night, he's one of eight contestants in the Foot Locker Three-Point Contest, to be held at Barclays Center in Brooklyn. He previously competed in the event in 2004, when he took third, and most recently in 2005, when he was the runner-up.