Creighton Athletics Hall of Fame To Induct Dana Altman and Kyle Korver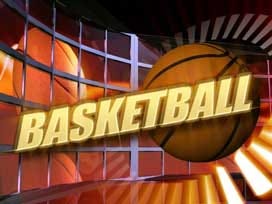 Posted By: Sports
sports@klkntv.com
Courtesy: Creighton Athletics
Creighton Athletics Hall of Fame To Induct Dana Altman and Kyle Korver
OMAHA, Neb. —The Creighton University Athletics Hall of Fame will add a pair of all-time greats to its ranks on Saturday, August 25th at the Marriott Capitol District Hotel in Omaha.
This year's inductees in the 51st Hall of Fame class are Dana Altman and Kyle Korver.
Altman was head men's basketball coach at Creighton from 1994-2010, and remains the program's all-time wins leader with a 327-176 mark. He took the Bluejays to 13 postseasons, including seven NCAA Tournaments. The Wilber, Neb., native was named Missouri Valley Conference Coach of the Year in 2001 and 2002, and in 2007 named an All-Time Coach on the MVC's All-Centennial Team. He still owns MVC coaching records with 13 consecutive postseasons, 11 straight 20-win seasons, 13 straight years of 10+ league wins, 288 league games coached and six Arch Madness titles.
Altman is entering his ninth year as head coach at the University of Oregon, and led the Ducks to the 2017 Final Four. He owns a 743-350 career record in 33 overall seasons as a head coach, which also includes stops at Southeast Junior College (1982-83), Moberly Junior College (1983-86), Marshall (1989-90) and Kansas State (1990-94). He is one of six active Division I coaches with 21 consecutive winning seasons, joining Mike Krzyzewski, Tom Izzo, Roy Williams, Bill Self and Jim Boeheim.
Korver competed at Creighton from 1999-2003, and remains the only men's basketball player in program history to play in four NCAA Tournaments. He was a consensus Second Team All-American as a senior, when he was named the Midseason National Player of the Year by ESPN's Dick Vitale. Korver was a two-time Valley regular-season and tournament MVP and inducted into the MVC's Hall of Fame in 2010. He remains the Creighton and MVC record holder with 371 career three-pointers made, and still ranks in the top-10 in CU history with 819 three-point attempts (first), 89.1 percent free throw percentage (first), 45.3 percent marksmanship from three-point range (third), 172 steals (fifth) and 1,801 career points (sixth).
Korver was the 51st overall pick in the 2003 NBA Draft and has played with the Philadelphia 76ers, Utah Jazz, Chicago Bulls, Atlanta Hawks and Cleveland Cavaliers during a 15-year professional career. He is the only player to lead the NBA in three-point percentage four times, and he ranks fourth in NBA history with 2,213 career three-pointers, sixth with 43.1 percent shooting from three-point range and 16th with 88.1 percent accuracy from the free throw line.
The Creighton Athletics Hall of Fame contains 84 inductees, plus the 1991 Creighton Baseball Team. It started in 1968 with the induction with Bob Gibson, and features 31 former Bluejay men's basketball coaches and student-athletes.
The Saturday, August 25 event will commence with a social hour at 6 p.m., with the dinner and program to follow at 7 p.m. Tickets to the event are $100 per person or $1,000 for a table of 10. For former Creighton student-athletes and their immediate families, tickets are $75 per person. Reservations can be made online at: http://www.gocreighton.com/athleticevents. For more information about the event, contact Margaret Bennett by phone at 402-280-5577 or by e-mail at mbennett@creighton.edu.