Creighton Baseball Heads to Los Angeles; Opens with UCLA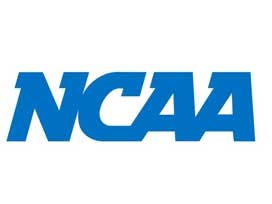 The Creighton baseball team will face host UCLA (42-14) on Friday, June 1, in the Los Angeles Regional, to begin NCAA Tournament action. Second-seeded San Diego (40-15) and third-seeded New Mexico (36-22) round out the Los Angeles Regional field. The games will be contested at Jackie Robinson Stadium, located just minutes from the UCLA campus.
Pairings were announced on Monday morning in a nationally-televised broadcast on ESPNU. The Bluejays and Bruins will face off in the nightcap, with first pitch set for 9:00 pm CST. The opening game of the day will pit San Diego and New Mexico, with first pitch set for 5:00 pm CST.
The winners bracket game will then be on Saturday, June 2, with first pitch set for 9:00 pm CST, following the losers bracket game, which is slated for a 5:00 pm CST start.
This is Creighton's (26-28) 10th NCAA Tournament appearance in school history, and second straight. The Bluejays earned the automatic bid from the nation's No. 5-ranked league, the Missouri Valley Conference, after going 4-0, last weekend at the State Farm MVC Tournament in Springfield, Mo.
The Bluejays are led offensively by first baseman Nick Judkins, who hits a team-best .308. Judkins was one of five Bluejays named to the all-MVC Tournament Team, which was headlined by MVP Mike Gerber (.247, 4 HR, 35 RBI). The pitching staff is led by preseason All-American Ty Blach (6-5, 2.64 ERA), who ranks in the top-10 in program history in strikeouts, innings pitched and ERA. The Jays also boast a deep bullpen with four men with experience as a closer, and all have made 30 or more appearances this spring. Known nationally for its defense, Creighton owns a 3.42 ERA as a team and fields at a .979 clip.
Creighton is coached by Ed Servais (Wisconsin-La Crosse, 1981), who owns a 325-193 record in nineseasons. He is a four-time MVC Coach of the Year (2004, 2005, 2007, 2011), and will be leading the Jays to his fourth postseason.
The Bluejays hold a 13-18 all-time record in postseason play, including a 1-2 mark in the Corvallis Regional last season. Creighton advanced to the 1991 College World Series and serves as the host institution for the national championship event that is contested at TD Ameritrade Park Omaha.
Creighton is 1-1 all-time against UCLA, splitting a pair of meetings in College Station, Texas, in 2003. Creighton has never faced San Diego, and is 13-7 versus New Mexico. The Bluejays swept the Lobos last February in Albuquerque.
The Bruins have earned their 18th NCAA Tournament berth, and sixth in the last seven seasons. UCLA won the 2012 Pac-12 Conference co-championship by defeating USC, 7-6, on Sunday. UCLA and Arizona finished the season as co-champions, and the Bruins were awarded the NCAA Tournament's automatic bid, having won the season series against the Wildcats.
Super Regional rounds will be contested June 8-11. The College World Series will be held June 14-26 at TD Ameritrade Park Omaha.
Tickets for NCAA Regional games at Jackie Robinson Stadium can be purchased online Monday, by visiting tickets.ucla.edu. Starting Tuesday at 10 a.m., fans will be able to purchase tickets via phone through UCLA's Central Ticket Office (310-825-2101).
All-session reserved ticket packages cost $80 for adults and $55 for students and youth. All-session general admission packages cost $55 for adults and $40 for students and youth. The student prices apply to all grade school, high school and college students. Pending availability, single-game tickets will go on sale Friday morning.