Creighton basketball accepts bid to NIT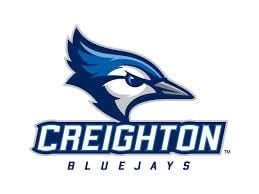 Posted By: Sports
sports@klkntv.com
Story Courtesy: Creighton Athletics
OMAHA, Neb. — The Creighton men's basketball team will return to the National Invitation Tournament for the first time since 2009, as the school will host Alabama on Tuesday night at 8 pm Central. The game will air on ESPN. The 32-team bracket was announced Sunday night on ESPNU.
Creighton is the fourth seed in the St. Bonaventure quadrant, while Alabama (18-14) is the fifth seed. The winner would play the winner of Wednesday's game between Wagner and St. Bonaventure.
This is Creighton's 11th all-time appearance in the NIT, where it owns a 5-10 record. The Bluejays have gone 1-1 in each of its last three appearances in the NIT (2009, 2008, 2006), and have won at least one game in each of its last seven trips to the postseason overall.
Creighton enters the postseason with an 18-14 record after finishing sixth place in the BIG EAST Conference and falling 81-73 to eventual champ Seton Hall in the BIG EAST Tournament.
Sixth-year Creighton coach Greg McDermott, who owns six trips to the NCAA Tournament at the Division I level, will be making his first coaching appearance in the NIT.
Creighton is 1-0 all-time against Alabama, defeating the Crimson Tide on March 16, 2012 in the NCAA Tournament in a game played in Greensboro, N.C.
First round play is scheduled for Tuesday, March 15 and Wednesday, March 16, with the second round running March 17-21. Quarterfinals will be held on March 22 and 23 and four teams will advance to New York City for the semifinals on Tuesday, March 29. The NIT will conclude with the Championship game on Thursday, March 31. The semifinal and championship games will be played at New York's historic Madison Square Garden for the 79th year.
First round action, on campus sites, features number one seeds Monmouth, St. Bonaventure, South Carolina, and Valparaiso hosting Bucknell, Wagner, High Point and Texas Southern respectively.
Other first round games include UAB at Brigham Young, IPFW at San Diego State, Florida at North Florida, New Mexico State at St. Mary's (California), Princeton at Virginia Tech, Long Beach State at Washington, Akron at Ohio State, Belmont at Georgia, Alabama at Creighton, Houston at Georgia Tech, Hofstra at George Washington, and Davidson at Florida State.
St. Bonaventure is making its 16th appearance in the National Invitation Tournament, the most of any school in the 2016 field. A total of four teams in the 2016 field appeared in the NIT in 2015.
"This was a very challenging selection process for a number of reasons and may be the most challenging since I've been a part of this process," said Reggie Minton, chair of the NIT Selection Committee. "The record number of institutions which automatically qualified for the NIT gave us only 17 spots to fill at-large and there were considerably more than 17 teams that were worthy of consideration."
"We are excited about the field we have and are looking forward to an outstanding tournament beginning Tuesday."
NIT games are being televised by ESPN, ESPN2, ESPNU and ESPN3. Additional NIT information can also be found on www.NCAA.com/NIT.