Creighton basketball sweeps weekly BIG EAST honors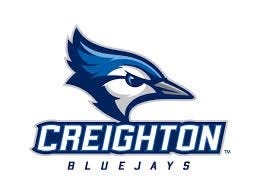 Posted by: Sports
sports@klkntv.com
Courtesy: Creighton Athletics
OMAHA, Neb. — The Creighton men's basketball program swept the BIG EAST Conference weekly awards on Tuesday, as Marcus Foster was named BIG EAST Player of the Week and Mitch Ballock tabbed as BIG EAST Freshman of the Week.
It's the third honor this season for Ballock, joining his similar accolades on Nov. 27 and Dec. 11th. It's Foster's first recognition this season, though he was honored by the BIG EAST last season on both Nov. 28th and Dec. 26th.
Foster averaged nearly a point a minute in leading Creighton to a pair of wins last week. In 25.0 minutes per game, Foster averaged 24.0 points, 4.5 rebounds, 3.5 assists and 2.0 steals. He shot 66.7 percent (18-27) from the field, 58.3 percent (7-12) from downtown and also converted 83.3 percent (5-6) at the line.
The Wichita Falls, Texas, native had a season-high 32 points in 35 minutes in a 90-81 win over Sun Belt Conference champion UT Arlington on Monday. Foster had 22 points in the first half, most by a Bluejay at intermission since Doug McDermott at the 2014 BIG EAST Tournament, as the Bluejays raced to a 52-32 halftime lead. Foster added six rebounds and two steals while matching his season-best with four assists.
Foster capped his week with 16 points in just 15 minute of a lopsided win over USC Upstate. Foster made 6-of-7 shots, including 3-of-4 three-pointers, and added three rebounds, three assists and two steals. It was Foster's 30th straight game in double-figures, the longest active streak in the BIG EAST.
Ballock averaged 13.5 points, 3.0 rebounds and 2.0 assists off the bench in two victories. The Eudora, Kan., native shot 7-of-13 (53.8%) from three-point range and 9-of-19 (47.4%) from the field while also draining both free throw attempts.
Ballock opened his week with 14 points, two rebounds, an assist and a blocked shot in a 90-81 win over Sun Belt Conference champion UT Arlington. He then scored 13 points and added four rebounds and three assists in 20 minutes of a win over USC Upstate.
No. 25 Creighton (10-2, 0-0 BIG EAST) opens BIG EAST play on Dec. 28 with a 5:30 p.m. Central game at No. 23 Seton Hall (11-2, 0-0 BIG EAST). The game can be heard on KOZN (1620 The Zone) and will be televised nationally on FS1.