Creighton Draws Louisiana Lafayette in NCAA Tourney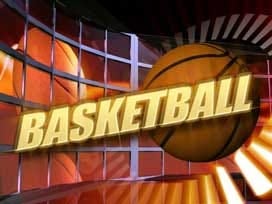 Courtesy: Creighton Athletics
OMAHA, Neb. – The Creighton Men's Basketball team earned a No. 3 seed, as an at-large team, in the 2014 NCAA Tournament, facing Louisiana in the Second Round on Friday, March 21 in San Antonio, Texas.
The Bluejays are making their 19th appearance in the NCAA Tournament (overall record of 11-19), including each of the past three seasons. Creighton boasts a 26-7 overall record, including a 14-4 mark during its first season as a member of the BIG EAST Conference. Head coach Greg McDermott will be leading a team to the 'Dance' for the sixth time in his Division I career, three times with Northern Iowa (2004-06) and the past three at the helm of the Bluejays.
A finalist for the Wooden Award, Doug McDermott leads the way for Creighton. The senior from Ames, Iowa has already been named the National Player of the Year award by BleacherReport.com, NBCSports.com, Sporting News and USA Today. McDermott leads the nation in scoring (26.9 ppg.) and points scored (889) and is second with 310 field goals made. McDermott enters the NCAA Tournament with with 3,105 career points, sitting in fifth place in NCAA Division I history. He is the nation's first player in 25 years with three straight years of 750 points or more and one of three men all-time with at least 3,000 points and 1,000 rebounds.
The Bluejays, however, are much more than just a one-man show. Senior forward Ethan Wragge earned All-BIG EAST Honorable Mention during a superb season that was highlighted by a 27-point effort at Villanova on Jan. 20, while Austin Chatman was named to the All-Tournament Team at the BIG EAST Tournament.
Creighton's second round opponent, Louisiana, enters Friday's game with a 23-11 record on the season. The Rajin' Cajuns are led by the tandem of Elfrid Payton and Shawn Long, who were each named to the 2014 All-Sun Belt Conference First Team. The duo averaged 19.1 and 18.7 ppg., respectively, amassing a total of 1,264 points this season.
The Bluejays and Ragin' Cajuns have met four times previously, splitting the games 2-2. The last meeting came on Nov. 17, 2010 in Omaha, a 63-58 Creighton victory.
Game times for Friday's contest have not yet been announced. If the Bluejays advance, they would face the winner of the No. 6 Baylor (24-11)/No. 11 Nebraska (19-12) game on Sunday, March 23.