Creighton Falls in Tourney Final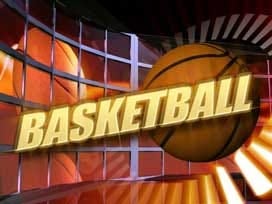 Story Courtesy: The Associated Press
Notes Courtesy: Creighton Athletics
NEW YORK (AP) – Bryce Cotton scored 23 points and Providence won its first Big East tournament title since 1994 with a great defensive effort against Doug McDermott and No. 14 Creighton in a 65-58 victory Saturday night.
The fourth-seeded Friars (23-11) used a 2-3 zone to hold the second-seeded Bluejays (26-7) 24 points below their season average and to an 8-for-30 effort from behind the 3-point line.
Cotton, the senior guard who finished second to McDermott in the conference scoring but was also a unanimous first-team All-Big East selection, was the scoring star in the championship game and he was selected the tournament MVP.
McDermott, who came in leading the nation in scoring with 26.5 average, finished 10 for 19 from the field, including 5 of 12 from 3-point range, for 27 points.
Following the game, Cotton was named the BIG EAST Tournament's Most Outstanding Player. Rounding out the All-Tournament Team were the Bluejays' Austin Chatman and McDermott, Seton Hall's Eugene Teague, Xavier's Semaj Christon and Providence's LaDontae Henton.
Creighton will now wait until Sunday, March 16 to find out where the Bluejays will play in the NCAA Toutnament.
Fans are invited to attend a 2014 Men's Basketball NCAA Tournament Selection Show Viewing Party to be held at D.J. Sokol Arena inside the Wayne and Eileen Ryan Athletic Center on the Creighton University campus. The selection show will air nationally on CBS starting at 5 p.m., Central time and the venue doors will open at 4 p.m. Admission is free and concession stands will be open with food and drink available for purchase.
NCAA brackets will be available at no charge and the CU Bookstore will have Bluejay merchandise available for purchase. The Creighton players and coaches will arrive at about 4:45 p.m.
NOTES: Doug McDermott set an NCAA records by reaching double-figures in scoring for the 133rd game. He had tied Danny Manning's (Kansas) record of 132 yesterday …Creighton's 17 points at half were its fewest since Jan. 6, 2001 vs. Bradley (15) …Doug McDermott's 94 points are most in BIG EAST Tourney history for a three-game tournament, passing the former mark of 84 held by Syracuse's Eric Devendorf in 2009 …Doug McDermott had his 13th straight game with 20 points or more (including 12 games with 25+ points). …Creighton dropped to 12-2 all-time in conference tournament finals and had a 10-game win streak snapped in those games.