Creighton falls to No. 1 USC to end season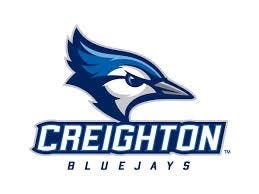 Posted By: Sports
sports@klkntv.com
Story Courtesy: Creighton Athletics
SAN DIEGO, Calif. — Creighton took the first set over top-seeded and second-ranked USC, but its most successful season to date came to an end in the San Diego Regional Semifinal Round as the Bluejays fell to in four sets to the Women of Troy on Friday night inside the Jenny Craig Pavilion.
Scores of the match were 25-27, 25-16, 25-16, 25-18.
Creighton finishes the season 27-9 to wrap up a fall that saw the Bluejays advance to the Sweet 16 for the first time. The postseason success came on the heels of back-to-back BIG EAST Conference regular-season and tournament titles.
With the win, USC (33-2) advanced to the Elite Eight for the 11th time since 1998, where it will face No. 9 seed Kansas (29-2). The Jayhawks defeated Loyola Marymount (24-9) in the first match of the San Diego Regional on Friday evening in four sets. That match will take place at 10 pm Central on ESPNU on Saturday night.
For the second time in three meetings over the past two seasons, Creighton took the first set from USC. Creighton came out of the gates strong and did not trail until USC went ahead 11-10 on Samantha Bricio's first kill of the day. Down as much as 20-17 late, Creighton fought back. The Bluejays evened the score at 22-all on a kill from Jaali Winters, then took the lead on another kill by Winters. The teams would trade sideouts on the next six points as USC saved two set points before the Women of Troy hit long to give CU the 27-25 set one win. Winters had five kills in the first set, while Maggie Baumert overcame an injury to return to the match and dish 14 assists in the opener.
USC won the next two sets by identical 25-16 scores. In the second set USC pulled away from a 13-11 lead with a set-ending 12-5 run, while in the third set it was a 12-6 run to end the frame.
The fourth set was close until a 6-1 run saw USC pull ahead 16-9 to put away the pesky Bluejays. Down 19-11, Creighton put together four straight points to force a Trojans timeout, but it would not be enough in the end.
National Player of the Year frontrunner Bricio came up big time-after-time for USC, finishing with a match-high 23 kills and added two aces to her nation-leading total behind the service line. Alyse Ford added 13 kills for USC, while Alicia Ogoms hit .611 and finished with 12 kills and eight blocks despite leaving briefly in the first set after landing awkwardly. USC finished with 58 kills, eight aces, 74 digs and 10 blocks.
Creighton was paced by 12 kills from Winters, while Kate Elman had 15 digs in her final match as a Bluejay. Winters closed out her freshman season with a school-record 546 kills, while Elman closed her career with a school-record 2,054 digs. Creighton recorded 43 kills, one ace, 57 digs and nine blocks on .118 hitting.
The match marked the final contest in the career of Bluejay seniors Ashley Jansen, Melanie Jereb, Lizzy Stivers, Baumert and Elman. The quintet combined for a 104-31 record over the past four years, easily the winningest senior class in program history. The group won the program's first three regular-season conference titles, first three conference tournament titles, and were a part of four NCAA Tournament victories, including this year's Sweet 16 showing.
NOTES: Jaali Winters set the single-season attack attempts record on Friday night, finishing her freshman campaign with 1,428 swings to surpass the mark of 1,398 set by Leah Ratzlaff in 2003. Winters had previously set CU single-season marks and finished with records for points (595.5) and kills (546) … Creighton had been 21-1 when winning the first set prior to Friday's loss … Creighton set team records for hitting percentage in a season at .248 and assists (1,774) … Creighton's 1,878 kills this season rank second nationally, while its 1,774 assists lead the nation through the Regional semifinal round nationally … Creighton was making its first Regional semifinal appearance and fell to 5-5 all-time in NCAA Tournament play … The loss was just the second in Creighton's final 24 matches of the season … The match was televised nationally on ESPNU, though broadcast coverage of it did not begin until the third set after both College Cup semifinals went to penalty kicks.
NCAA Regional Quotes
Friday, December 11, 2015 – University of San Diego
San Diego, Calif.
Creighton Bluejays -vs- USC Trojans
USC HEAD COACH MICK HALEY
On high seeds hosting future Sweet 16:
"There's a number of bad things about the high seed hosting regionals. First of all, that probably means the high seed will stay home for two weeks in a row. That means that you can't schedule in that facility for six days out of 14 and there are other sports that use the same facility. So that means that some schools go to their secondary facility for which is not really where our sport is headed. Our sport is, in my opinion, the number one women's sport in the country and we ought to be playing in the top venues and have the opportunity to draw 5,000, 7,000 or more fans every night."
That was fun tonight watching all those plays the four teams out there made tonight. There were some great plays. Great effort. This is the best family entertainment, I think, out there. People appreciate that. We need to play in the top venue in the towns we're in. But the regionals need to be neutral. Four teams come they've worked all year and they go to one site and no one should have a home court advantage."
"If I'm an athletic director and I'm sponsoring a Division-I volleyball team and I put 780,000 (dollars) into that program and then I find that only four or five teams are getting to the Final Four every year, the same teams, why should I put my money into that sport, instead of putting it into another sport where I could get to the Final Four. I really think you have to think about that a little bit. I think in all fairness it's probably OK to have the higher seeds host the first 16 rounds. They've earned that. I think that's fair but when we get to regionals, I think pre-determined regionals – I fought for this when I was on the committee – I still believe in this."
"Even though the attendance hasn't been as good. We're getting there. National attendance on TV is unbelievable. Families hunker down all day tomorrow to watch all four of these matches. It's a very special weekend for American families and everybody. Moms that have played collegiate volleyball, families that have young daughter who play and even guys love to watch. That's why I think it's a bad deal to go to this other system. I think it's bad for the other sports. How can a men's and women's basketball team lose Thursday, Friday, Saturday two weeks in a row and can't schedule a home for two weeks. We'd be mad about that if we couldn't schedule a home for two weeks with women's volleyball. It makes sense to me that that's not a good move and we should reconsider."
USC SENIOR OUTSIDE HITTER SAMANTHA BRICIO
Why are mental mistakes made during the tournament?
"I think we're in the playoffs, you have to win in order to keep going. I think that's one of the things that puts more pressure on you. Also, right now we're in finals so we have to study. We have to pass this class. We also have to play. We just have to do a better job of separating those two."
USC SENIOR MIDDLE BLOCKER ALICIA OGOMS
On leaving the game in the second set with an injury:
"One of their players came under the net on my right foot. That's not my hurt foot so it was fine but it got hurt a little bit."
USC FRESHMAN OUTSIDE HITTER ALYSE FORD
Were you in a rhythm tonight?
"For the past couple of weeks we've been working on rhythm with the setters so I've been a lot better with that type of stuff. Just before the game have Alicia and Sam tell me 'Hey, it's just another game. Just chill out.' That helped a lot as well."
CREIGHTON HEAD COACH KIRSTEN BERNTHAL BOOTH
Opening statement:
"First of all congratulations to a great USC team, there is a reason why they are the number one seed in the tournament and I think they demonstrated that tonight. I think Samantha Bricio will be national player of the year, and in game one I thought we really contained her, but she kind of took over after that. Obviously we are disappointed. No one expected us to win except the 16 young women in Bluejay uniforms. We came in here believing that we could do something special and they proved tonight that they deserve to be in this elite group and we have an incredible group of leaders, some of them sitting up here, that allowed us to have the best season in school history. Hats off to them and the career they've had and they way that they've grown the program. This hurts but I think we'll be able to look back and really celebrate a phenomenal season."
CREIGHTON SENIOR MAGGIE BAUMERT
On experiencing and advancing to the Sweet 16:
"From last spring, preparing for this season, our goal has been to make it to the Sweet 16. I really felt like this entire season we took game-by-game, step-by-step, point-by-point, and we made our goal. Once we got here, obviously, we wanted a different outcome, but that didn't happen for us. We can all hang our head highs of what we accomplished this season. It was really special, especially for us seniors to end like this."