Creighton Men's Basketball Adds Kansas State Transfer Marcus Foster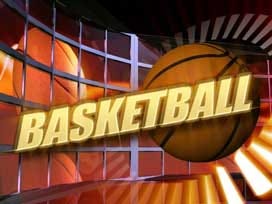 Posted By: Sports
Creighton Men's Basketball Adds Kansas State Transfer Marcus Foster
OMAHA, Neb. — Marcus Foster, a two-time All-Big 12 guard at Kansas State, will transfer to Creighton and join the men's basketball program.
Foster will have to sit out the 2015-16 season due to transfer rules before returning to the court in 2016-17 with two years of eligibility remaining.
"We are excited to add Marcus to the Creighton basketball family," said Creighton head coach Greg McDermott. "He is a young man that my staff and I have known for a long time who is a very good basketball player. He comes from a great family and we expect him to make a significant impact upon our program in the years to come."
Foster played in 29 games during the recently-completed 2014-15 season, including 24 starts, as he averaged 12.5 points, 2.3 rebounds and 1.9 assists per game. He led or tied for the team lead in seven categories, including scoring, points, three-pointers. Foster was named National Player of the Week by ESPN.com as well as Big 12 Player of the Week on January 12th, and he would go on to earn Honorable-Mention All-Big 12 laurels from league coaches.
Foster was a two-time USBWA Wayman Tisdale National Freshman of the Week in 2013-14, when he averaged 15.5 points, 3.2 rebounds and 2.5 assists in 29.4 minutes per game. His 79 three-pointers were third-most ever by a Big 12 freshman, and he finished 10th in the league in scoring and 13th in assists per game. He was selected to the All-Big 12 Second Team by both league coaches and The Associated Press at season's end.
Foster's 875 points rank 34th in K-State history, while he ranks 10th in both three-pointers made (138) and three-point percentage (.373).
Creighton went 14-19 last season under the direction of McDermott, who owns 121 victories and three trips to the NCAA Tournament in five seasons with the Bluejays.