Creighton Men's Basketball Announces Non-Conference Schedule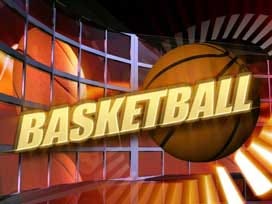 Posted By: Sports
sports@klkntv.com
OMAHA, Neb
. — The Creighton men's basketball team has announced its non-conference schedule for the upcoming 2016-17 season. The slate features eight home games and includes a three-game trip to the U.S. Virgin Islands along with road games at Nebraska and Arizona State.
Coming off a 20-15 season and a trip to the National Invitation Tournament quarterfinals, Greg McDermott's Bluejays return four starters from a team that adds Kansas State transfer Marcus Foster and freshmen Davion Mintz, Justin Patton and Jordan Scurry.
Creighton's lone exhibition game will be Friday, Nov. 4 when Wayne State visits CenturyLink Center Omaha. Wayne State is led by new coach Jeff Kaminsky, who was hired three weeks ago. McDermott started his head coaching career at Wayne State from 1994-2000, compiling 116 victories in six seasons.
The regular-season opens one week later on Nov. 11, when UMKC returns for the first time since facing Creighton exactly three years earlier. The Bluejays have won 21 straight home openers and 18-of-19 season lid-lifters at all sites.
The match-up with the Kangaroos will be the lone tune-up prior to a highly-anticipated home game on Nov. 15 against Wisconsin as part of the Gavitt Tipoff Games. Both teams are candidates to start the season in the top-25 of the preseason rankings, as the Badgers return all five starters from a 22-win club that reached the Sweet 16. The teams have split two all-time meetings, with Creighton winning the most recent contest in Las Vegas, Nev., on Nov. 23, 2012.
Creighton then heads to the U.S. Virgin Islands for three games in the Paradise Jam. CU meets Pacific-12 Conference member Washington State on Nov. 18. Creighton's second game will take place on either Nov. 19 or 20 (depending on the result on Nov. 18), and be against either Montana or North Carolina State. The tourney concludes on Nov. 21 when CU faces an opponent among teams from Loyola (Chicago), Ole Miss, Oral Roberts or Saint Joseph's.
The Bluejays return home on Nov. 26, opening a three-game homestand with Loyola (Maryland). Up next is two of the top teams from the Mid-American Conference, as Buffalo (Nov. 29) and Akron (Dec. 3) trek to CenturyLink Center Omaha. It'll be Buffalo's first game against CU since 1922, while Akron visited Creighton as recently as 2012.
Creighton plays its first true road game of the season on Dec. 7 when it treks down I-80 to face Nebraska. Creighton has won five straight games by double-figures against the rival Cornhuskers.
The Bluejays return home on Dec. 10 for a game vs. Longwood, and then take the week off for final examinations before hosting Oral Roberts on Dec. 17.
CU's final non-conference road game comes Dec. 20 at Arizona State in a rematch of last season's 79-77 thriller in Omaha.
Creighton's final non-conference home game will be January 14th when Creighton hosts Division II foe Truman State. The Bulldogs are coached by Chris Foster, a former player under McDermott at Northern Iowa. The game will count towards CU's record and stats, but games against non-Division I opponents do not factor into the NCAA RPI.
For the fourth straight season, Creighton will head to the World's Most Famous Arena in early March for the BIG EAST Tournament. That event runs March 8-11 at Madison Square Garden in New York City.
Creighton's BIG EAST schedule, as well as most game times and television coverage, will likely be announced around Labor Day.