Creighton Men's Basketball Ranked 10th in AP and Coaches Polls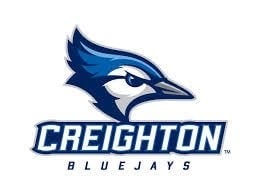 Posted by: Sports
sports@klkntv.com
Courtesy: Creighton Athletics
OMAHA — The Creighton men's basketball team remained 10th in the January 2nd Associated Press poll, it was announced on Monday. It's the sixth straight week that Creighton has been a top-10 team in the AP poll.
Creighton (13-1, 1-1 BIG EAST) held onto the 10th spot after a 1-1 week that saw the team defeat Seton Hall 89-75 before an 80-70 loss to No. 1 Villanova. Creighton and Villanova were tied with 4:10 to play in the game before VU pulled away late.
The Bluejays have now been ranked 77 weeks in program history, with 49 of those under the direction of seventh-year head coach Greg McDermott.
The Bluejays are one of four BIG EAST teams in the Associated Press top-25, as Villanova ranks first, Xavier is 16th and Butler 17th.
Creighton's best ever rank in the AP poll was ninth the week of February 24, 2014, after a 23-4 start in the team's initial season in the BIG EAST. The team was also ninth on December 19, 2016 after an 11-0 start.
Creighton fell one spot to 10th in this week's USA Today Coaches Poll, the fifth straight week it has been in the top-10 of that poll.
Creighton is also up two spots to fifth in the official NCAA RPI rankings that were published on Monday. Villanova is first, with Xavier fourth and Butler 12th.
CU plays a pair of road games this week, starting with a Wednesday road game at St. John's that will air on FS1 and tip off at 7:45 pm Central.