Creighton Men's Basketball Ranked Best-Ever 7th in AP and Coaches Polls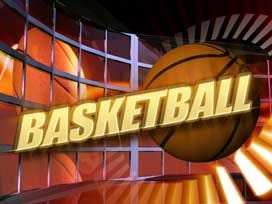 Posted By: Sports
sports@klkntv.com
Courtesy: Creighton Athletics
OMAHA, Neb. — The Creighton men's basketball team moved up one spot to a tie for seventh in the January 16th Associated Press poll, it was announced on Monday. It's the highest rank in the AP poll in program history, and the team's eighth straight week as a top-10 team in the AP poll.
Creighton (17-1, 4-1 BIG EAST) jumped up a spot after wins over then-No. 12 Butler (75-64) and Truman State (101-69). The Bluejays are tied for seventh with West Virginia, which beat then-No. 1 Baylor last week.
The Bluejays have now been ranked 79 weeks in program history, with 51 of those under the direction of seventh-year head coach Greg McDermott.
The Bluejays are one of four BIG EAST teams in the Associated Press top-25, as Villanova ranks first, Butler 13th and Xavier is 22nd.
This week's ranking of seventh surpasses the previous best of eighth, done last week (January 9, 2017).
Creighton is also seventh in the USA Today Coaches poll, a one spot improvement from last week. The No. 7 spot is the program's best rank in history in the USA Today Coaches poll, as well. Xavier is 19th in that poll.
Creighton is ninth in the official NCAA RPI rankings that were published on Monday. Villanova is second, with Butler fifth and Xavier 15th.
CU plays a pair of games this week, starting at 1:15 pm Central today against No. 22 Xavier. Creighton also hosts Marquette on Saturday at 1:30 pm Central.