Creighton's Doug McDermott Appears on Sports Illustrated Cover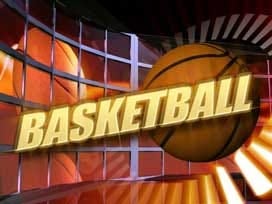 Posted By: Sports
Exclusive Behind-The-Scenes Video:
https://www.youtube.com/watch?v=5ipoztavvF0&feature=youtu.be
Creighton's Doug McDermott Appears on Sports Illustrated Cover
NEW YORK, N.Y. — Creighton men's basketball senior Doug McDermott is featured on the cover of the March 17th edition of Sports Illustrated. The cover photo is intended to replicate the epic November 28, 1977 cover that features former Indiana State All-American Larry Bird, who would go on to a Hall of Fame career in the NBA with the Boston Celtics.
Luke Winn wrote the story on McDermott that is included in the magazine, while Al Tielemans took the cover photo last Wednesday in the Joseph J. Vinardi Center Old Gymnasium on the Creighton campus. Pictured alongside McDermott in the photo are Jays Dancers Kelsey Saddoris and Kayleigh Begley. Creighton's Assistant Director of Marketing – Multimedia & Design Chris Newhouse was also on hand during the photo shoot and put together this exclusive behind-the-scenes video from the 30-minute shoot.
This isn't the first time the esteemed magazine has taken notice of the Creighton All-American. McDermott was included in a much smaller role on the Sports Illustrated cover on March 19, 2012 as part of a collage to preview the NCAA Tournament. That issue starred Kentucky's Anthony Davis on the cover. McDermott was profiled inside the magazine as a sophomore on Feb. 13, 2012 in a profile written by Kelli Anderson. McDermott was also on the cover of the March 2013 edition of Sports Illustrated for Kids.
McDermott is also featured in a video series on the Sports Illustrated website for "Rising Stars" that can be found on-line.
Last but not least, McDermott was also a unanimous first-team selection on Sports Illustrated's All-America team that was released on Wednesday.
McDermott leads the nation in scoring (26.5 ppg.), ranks second in field goals and third in points scored. He's scored 20 points or more in 26-of-30 games this season, including a career-high 45 points in Saturday's Senior Night win over Providence. In the process, he's moved up to seventh in NCAA history with 3,011 career points. He is the nation's first player in 25 years with three straight years of 750 points or more and one of three men all-time with at least 3,000 points and 1,000 rebounds.
Ranked 14th nationally, Creighton (24-6) returns to action on Thursday at 6:02 pm Central when it plays a quarterfinal round game vs. DePaul or Georgetown at the BIG EAST Tournament, presented by New York Life in New York City.
—
Rob Anderson
Creighton University
Sports Information Director
http://www.gocreighton.com
---