Crete man honored as Christmas hero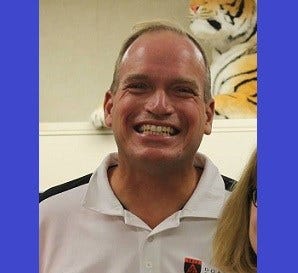 Posted By: Camila Orti
A year after a heroic lake rescue, a Crete man is honored with the national Carnegie Medal.
Rick Blessen, his wife and three kids had a much calmer Christmas this year than they had last year- the year Rick became a hero.
"I took the pizza boxes out the back door and that's when I first heard Seth and Bryar calling for help," Blessen said.
Blessen and his family were at Duncan Lakes near Columbus enjoying a Christmas lunch together when the day took a dramatic turn, and a trip to the garbage can made all the difference.
"I looked out across the lake and all I could see are these two heads sticking out of the ice," Blessen said.
Those two heads belonged to 14-year-olds Bryar Alvarado-Meyer and Seth Albert. The teens say they were walking across the frozen lake when the ice crumbled, dumping them into 34-degree water.
"It felt like needles, like I fell into a bunch of needles, it was horrible," Bryar remembered.
Rick jumped into action, told his wife to call 9-1-1 and grabbed a canoe. He got inside it and used his fingernails to dig into the ice to pull himself to the boys. At this point, the teens estimate they had been in the icy water for at least 15 minutes, and hypothermia was setting in.
"It felt like everything started to shut down, and it was just horrible," Bryar said, "I thought, well, we're done."
Blessen says it took him awhile before he could finally get life jackets around the boys.
"I gathered them both up along the side of the canoe I guess by the scruff of their necks and we held on," Blessen said.
When the fire department arrived, they did the rest, pulling Blessen and the boys to safety after nearly an hour in the water. Seth and Bryar say had Rick not heard their cries for help, they might not be here today.
"We probably wouldn't have lasted another 10, 15 minutes out there," Seth said, "his quick heroic thinking and actions were what saved us that day."
The Carnegie Hero Fund Commission seems to agree. Just this week, the North American organization awarded Blessen with the prestigious Carnegie Medal for his rescue. But Blessen, who still gets a little emotional a year later, says the real heroes are the ones he helped pull out of the water.
"They did it, they did everything that I asked," he said, "they did more than I could imagine myself being able to do."
The two teens were treated at the hospital for hypothermia, cuts and bruises, but were able to make a full recovery.
The Carnegie Medal is awarded to a few dozen people across the United States and Canada each year. For more information, click here.