Crete man killed in morning rollover accident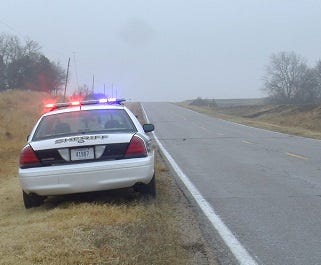 Posted By: Camila Orti
corti@klkntv.com
A Crete man was killed following a rollover accident.
Lancaster County Sheriff's deputies say the call came in just before 6 a.m. Thursday. They say 46-year-old Brent Boyd rolled his truck several times into a field about 5 miles east of Crete.
"A passerby had reported a vehicle in the north side of West Sprague Road in a field," Chief Deputy Jeff Bliemeister said.
Officials say Boyd was driving near Southwest 86th and West Sprague Road when he lost control of his vehicle.
"They determined that a gray 2002 Ford F–150 had been westbound on W. Sprague Road, had entered the south ditch, then going into the north ditch it had rolled several times," Bliemeister said.
Deputies say Boyd was ejected from his vehicle and landed in a field north of the road. He was pronounced dead at the scene.
"We still haven't had an opportunity to research the driver's background to determine exactly what could've been the cause of the fatal crash," Bliemeister said.
The investigation is ongoing, but officials believe Boyd was not wearing his seatbelt.
We spoke to family members who didn't want to go on camera; they say he was a great man.