State Patrol says Crete Police shot man after gun pulled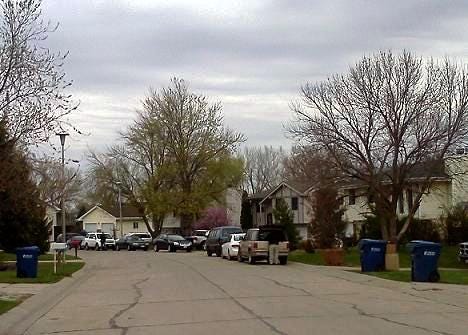 The Nebraska State Patrol in conjunction with the Saline County Attorney are investigating a domestic disturbance that led Crete police to shoot a man Wednesday just before 11:30 p.m. The State Patrol says the man pointed a gun with a laser at officers.
Nebraska State Patrol spokesperson Deb Collins says officers with the Crete Police Department responded to a domestic disturbance call at 642 Briar Avenue, in Crete. When they arrived, they were confronted in the front of the residence by Curtis W. Johnson, 33, of Crete. The state patrol says when the officers approached, Johnson ran into the home, returning to the front door armed with a semi-automatic handgun equipped with a laser sight.
The state patrol says Johnson engaged the officers with the laser sight and was ordered to drop the weapon. At that time he again pointed the weapon at the officers targeting them with the laser. The patrol says the officers fired upon the suspect striking him in the upper torso, thigh and underarm.
Johnson was transported by ambulance to the Crete Area Medical Center. He was then airlifted to Bryan LGHWest in Lincoln where he underwent surgery and is listed in critical but stable condition.
The investigation continues and no charges have been filed at this time.