UPDATE: Man identified in drowning at Branched Oak Lake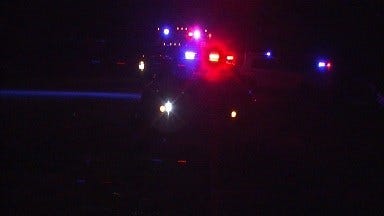 Posted by: KLKN Newsroom
Guerrero Perales, 67, of Crete, had been swimming at the Area 10 beach when a family member realized he had walked or swam toward the buoy line that separates the swimming area from the lake and not returned.
—Original Story—
Perales' family called 911 around 8:30 p.m. Saturday. Dive teams first searched for Perales, but were unsuccessful. Two teams of emergency responders in boats equipped with side scan sonar recovered his body at approximately 12:30 a.m. Sunday morning.
Crews responded to Branched Oak Lake around 8:30 p.m. Saturday night on a report of a missing 65 year old man.
Emergency responders included personnel from the Lancaster County Sheriff's Department, the Nebraska Game and Parks Commission, Raymond Fire and Rescue, Ceresco Fire and Rescue, Lincoln Fire and Rescue and the Nebraska State Patrol. Nebraska Sate Patrol brought in a dive team and a helicopter spot light.
Officials say the missing man was last seen wearing a husker baseball cap and a blue plaid shirt.