UPDATE: 1 killed, 4 injured in crash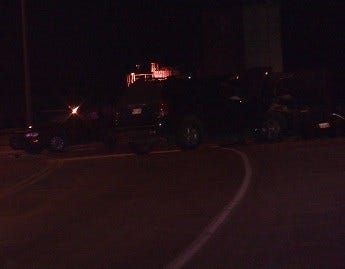 By: KLKN Newsroom
A three-car crash killed a person and injured four others Friday night.
Police say it happened around 5:30 p.m. on the Cornhusker Highway bridge over 70th Street. Officers say a medical episode may have caused a driver on Cornhusker to rear end another vehicle. The initial car then continued across the center line, colliding head-on with a third vehicle, police say. The driver whom officials believe may have suffered the medical episode died on scene. Four other people were taken to the hospital in non-life-threatening condition.
Police still haven't released any names or issued any citations.
The crash shut down the overpass for several hours.