Crick named to AFCA Good Works Team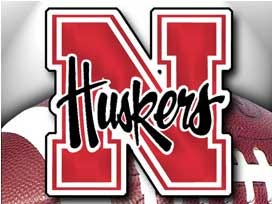 University of Nebraska All-America defensive tackle Jared Crick was one of 22 players named to the 2011 Allstate AFCA Good Works Team on Tuesday.
Crick, a two-time, first-team all-conference selection on the field, is being recognized for his many off-field endeavors, as the senior is a two-time member of the Brook Berringer Citizenship team. During his time as a Husker, Crick has made several hospital visits, read at elementary schools, visited with World War II veterans and spoke at churches.
Crick is the 11th Husker football player to receive the honor since its inception in 1992 and the first since Dane Todd in 2006. Other Huskers who have been selected for the Good Works team in previous years include Troy Branch (LB, 1992, 1993), Donta Jones (OLB, 1994), Aaron Graham (C, 1995), Jared Tomich (RE, 1996), Dan Alexander (IB, 1999), Patrick Kabongo (DT, 2001), Troy Hassebroek (WR, 2002), Mark LeFlore (WR, 2005) and Sandro DeAngelis (P/PK, 2003).
A program-record 132 players were nominated for the award this summer. From the nominations, a special voting panel, including former Allstate AFCA Good Works Team(r) members and current college football broadcasters, selected 22 players from across the country to the team. Of the two 11-member teams, one comprises players competing in the NCAA(r) Football Bowl Subdivision and the other is a combined team representing the NCAA Football Championship Subdivision, Divisions II, III, and the NAIA.
Fans will be able to vote for an Allstate AFCA Good Works Team(r) Captain by visiting ESPN.com and searching "Good Works". By viewing the player profiles on the website, fans can learn more about this year's team members and their selfless acts of kindness. The Team Captain and his fellow award recipients will be invited to New Orleans to take part in a special volunteer project leading up to the 2012 Allstate(r) Sugar Bowl(r).
2011 Allstate AFCA Good Works Team – Football Bowl Subdivision (I-A)
Name Cl. Pos. School Hometown
Robert Griffin Jr. QB Baylor Copperas Cove, Texas
Chris Potter Jr. WR Boise State Westlake Village, Calif.
Brian Lockridge Sr. RB Colorado Trabuco Canyon, Calif.
Aron White Sr. TE Georgia Columbia, Mo.
Jacob Lewellen Jr. DL Kentucky Louisville, Ky.
Jared Crick Sr. DL Nebraska Cozad, Neb.
Alexander Netter Sr. OL Northwestern Rohnert Park, Calif.
Dayne Crist Sr. QB Notre Dame Canoga Park, Calif.
Matt Barkley Jr. QB Southern California Newport Beach, Calif.
Wayne Tribue Sr. OL Temple York, Pa.
Emmanuel Acho Sr. LB Texas Dallas, Texas