Criticism not fazing Adrian Martinez, Scott Frost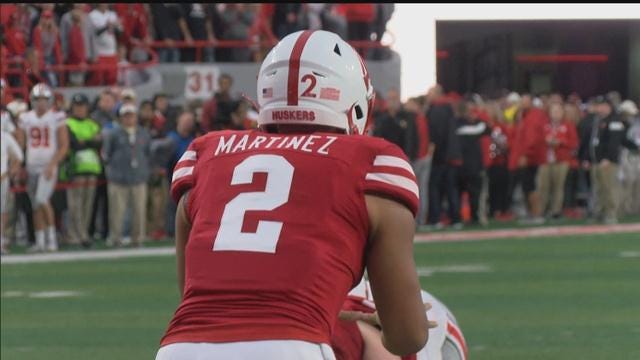 Criticism follows the starting quarterback at Nebraska following every loss. However, Scott Frost doesn't understand the critics of Husker starting quarterback Adrian Martinez.
"I can't believe he needs to be defended if you know football and watch that game," Frost said in his weekly press conference Monday. "There's a lot of things that needed to be fixed. It's just the nature of the game that the head coach and quarterback can get all the praise and the blame, and I think he knows that. He fought and made some good plays for us Saturday.
"He's going to make some incredible plays for us going forward, that's just the ups and the downs of the game. Adrian's going to be just fine."
Martinez was just 8-of-17 for 47 passing yards and three interceptions against No. 5 Ohio State.
The 19-year-old sophomore knows the criticism is real. However, he's not going to let it define him.
"I'm excited for this new challenge that we have this Saturday and it is just putting things into perspective," Martinez said. "It is still an honor to be here at Nebraska, still an honor to play quarterback here and you can't take for granted a Monday practice and that is what I did today. That is how I wanted to look at it and how I wanted to treat it and set an example for the team and move forward."