Crouse places 15th at Drake Relays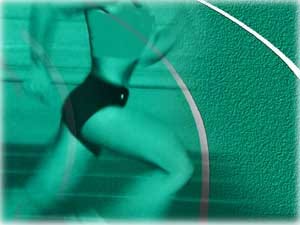 Posted by: Sports
Three-time All-American Jamie Crouse seized the opportunity to compete against some of the best throwers in the nation Saturday morning at the Drake Relays. With her toss of 176' 9″ in the hammer throw, the Belgrade, Neb., native placed 15th amongst the loaded field in Des Moines.
"Jamie threw OK, but she didn't have her best today," throws coach Ed McLaughlin said. "It just makes her want to work that much harder for the GPAC meet next week."
Crouse's mark at Drake ranks fourth among her hammer throws this season (see list below). All six of those listed measurements easily surpassed the automatic national qualifying mark. Her throw of 190' 5″ at the Concordia Outdoor Invite is a school record that currently ranks third in the NAIA and first in the GPAC this season.
Crouse's hammer throw marks in 2013:
190' 5″ – Concordia Outdoor Invite (April 13)
183' – UNK Loper Invite (April 6)
178' 11″ – Doane Relays (April 20)
176' 9″ – Drake Relays (April 27)
175' 7″ – UNL Pre-Drake (April 24)
174' 3″ – Wildcat Classic (March 30)
Crouse's performance in the hammer throw wrapped up the weekend for Bulldog track and field, which also competed in four other events at the Drake Relays. Among the team's top marks in Des Moines, senior Sarah Kortze finished the 10,000 meter run in a school record time of 36:33.47 to place 19th and the Concordia men's 4×400 meter relay turned in an automatic national qualifying time of 3:15.05 – second fastest in school history.
Kortze's time ranks fourth on the NAIA leaderboard this season while the men's 4×400 meter relay mark at the Drake Relays is also fourth in the NAIA in its respective event.
Head coach Kregg Einspahr's team now turns its attention to the most important part of the schedule with the GPAC Outdoor Track and Field Championships set to begin Friday, May 4. The two-day meet will be held on the Concordia University campus with the majority of events taking place inside Bulldog Stadium. The throws will be contested just outside the stadium.
Source: Concordia Sports Information Department