Crowded People's City Mission in need of donations during blizzard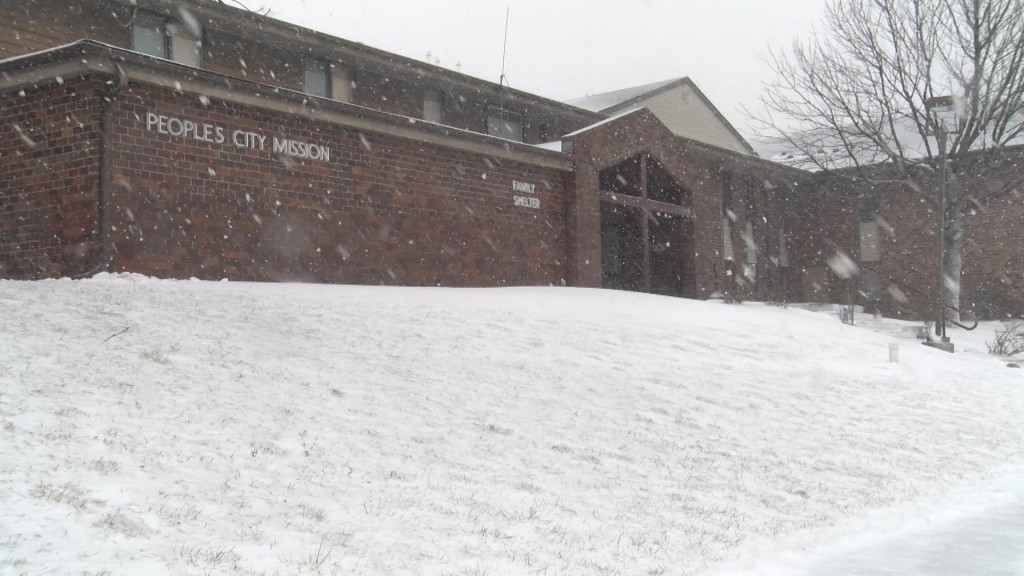 The People's City Mission is increasingly overcrowded because of this major storm that is dumping snow on Lincoln.
Pastor Tom says upwards of 420 people are finding shelter at the Mission right now. That's well over the 350 they've been averaging — and the capacity of 300 the mission was originally built for.
With all the extra bodies, that means a lot of men, women and children are sleeping on the floor.
The mission is asking for mat donations to help make everyone's stay a little more comfortable.
"It would help us a lot just to keep people here off the floor," Pastor Tom said.. "Its a tough for us to do, we have a lot of people coming in right now. And we are not going to turn people away, we never do. But it puts a real strain on us, and right now its exhausted all our resources in terms of bedding."
Mats run at about $50 each. You can drop them off directly at the Mission on 1st and Q Streets or at the donation collection center on 68th and P.
They also could use blankets, pillows, or anything else you have at home that you may not be using to keep people warm and comfortable as they ride out this storm.