Cruise Nite brings economic boost to Kearney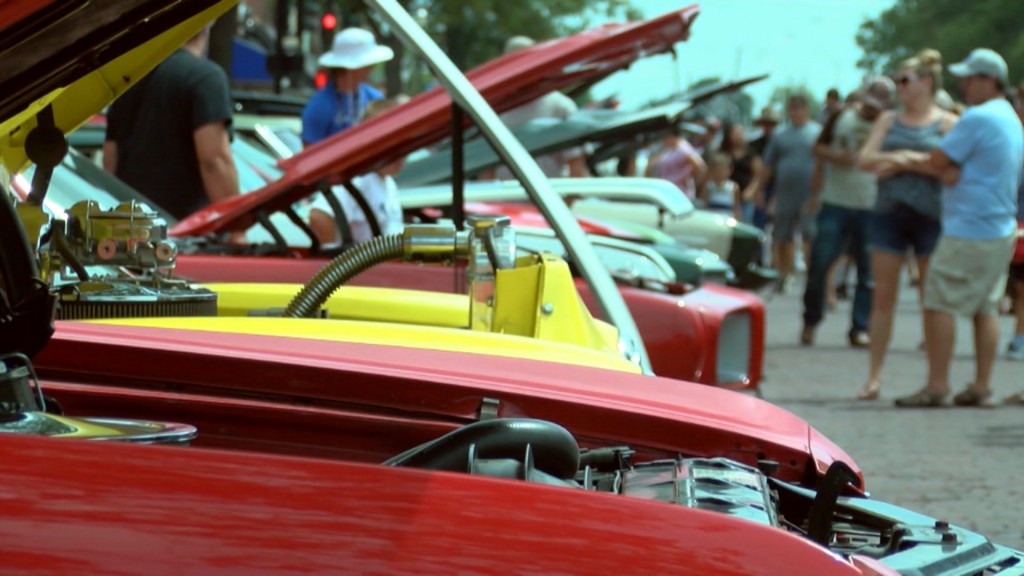 Posted By: Channel 8 Eyewitness News
8@klkntv.com
KEARNEY, Neb.
Engines revving and tunes from the '60s could be heard on Saturday afternoon as the 30th annual Kearney Cruise Night continued in central Nebraska. The Central Nebraska Auto Club sponsors the annual event.
Kearney Mayor Stan Clouse said the event gives smaller businesses an economic boost.
"With the crowds walking around today it's just evidence how it's grown over the years," said Mayor Clouse, adding the event brings in thousands of people.
"Hotels are full, the restaurants are full and everybody here is just having a good time and in the shops. It's a great economic impact for our community," Mayor Clouse said.
Mick Jahn, member of the Central Nebraska Auto Club, said the event is for everyone.
"As you can see by the crowd that comes out for this, you see people pushing strollers and then you see the guys in wheelchairs to get around, and they come no matter what," said Jahn.
Cruise Nite also helps local stores and one business owner, Monty Donahoo, said he looks forward to this event every year.
"So many people you see from everywhere that come to Kearney to see this. I think it's very good stuff," said Donahoo.
Donahoo said people usually walk in and out of his door, making the event very special.
Mayor Clouse adding this event to Kearney is the highlight of the summer.
"But this certainly is one that is a signature event for Kearney. I think everybody in Kearney looks forward to Cruise Nite," said MayorClouse.
If you missed out on Saturday's events, click here to see the list for Sunday.