Custody & battling for equal parenting time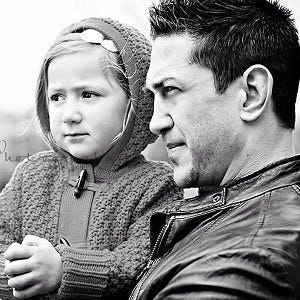 Posted By: Reid Kilmer
rkilmer@klkntv.com
Joe trader's story is like so many parents' stories in Nebraska.
The stressful custody battle over how much time each parent will spend with their children.
Trader said, "If there's no compelling interest or proof that a parent is a danger to our child, what other reason is there for equal parenting not to be the proper decision in custody cases?"
After his custody dispute Trader was allowed to see his 4–year–old daughter about five days of the month.
Trader tells Channel 8 Eyewitness News, "The times I have with my child, every minute is crucial and every minute is important and I savor every moment I get with her."
He was not happy with the custody decision so he started the Nebraska Equal Parenting Association.
It provides other parents a place they can find support, education and help with finding an affordable attorney for custody cases.
One of the most frustrating issues for Trader and many parents is why parenting time between mom and dad is unequal in case after case.
Kristen Blankley, a parenting act mediator and UNL law professor, was part of a custody research study published by the state of Nebraska in 2013.
Blankley said, "The focus of this study was to see if we are doing what is in the best interests of children when moms and dads are either getting divorced or never married and they're parenting from two homes."
The sampling of cases in the study shows over a ten year period in Nebraska, mothers are granted sole legal custody of a child about 46% of the time, fathers about 8% of the time.
When it comes to joint legal custody, about 23% of the cases have mom as the primary residence, with dad's about 4% of the time.
As for the rest of the cases they're decided with other arrangements.
Director Dr. Les Veskrna of the Children Rights Council, a child rights advocacy organization, says the removal of one parent from a child's life is creating long term effects on children, judges aren't recognizing.
Veskrna said, "It's been difficult to get people to understand that children are suffering because of the way custody cases are dealt with and that is typically one parent is excluded from substantial contact with their children."
Trader said, "Absolutely there's definitely a need for change, our children deserve to have two fit and proper parents be apart of their lives."
The Nebraska Equal Parenting Association is not only for fathers, it is open to mothers, grandparents and whoever may need guidance in custody situations.
You can contact the organization on their Facebook page at https://www.facebook.com/pages/Nebraska-Equal-Parenting-Association-LLC/661343220577113?fref=ts