Cuts to bus routes and school resource officers proposed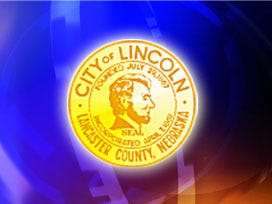 Mayor Chris Beutler announced proposed changes for city programs that will save more than $600,000.
Mayor Beutler says changes to the City Forestry Division, community events, StarTran and other programs that will save a combined $635,762 in the tax-funded budget. The changes are included in the Mayor's proposed budget for the 2010-2011 fiscal year that he will present to the City Council Monday, July 12.
"Today's program announcements represent a new way of looking at an old problem," Beutler said. "By thinking creatively about funding, personnel use and management structure, we can save taxpayer dollars that in turn fund higher priority program – smart budget moves during tough economic times."
The changes include the following:
Reorganization in the Forestry Division of the Parks and Recreation Department is expected to save about $160,000. An upper-level management position is being replaced with a planner who will organize a volunteer program to help prune and plant City street and park trees. Some employees who do tree pruning will be cross-trained to mow in the summer.
The Star City Holiday Parade and the City's 4th of July celebration are produced with a combination of City funding and private support. Both of the events will move to total private funding for the next year, saving $70,224 in parade funding and $46,750 in 4th of July funding. The City also will discontinue its funding for the Lincoln Municipal Band summer concert series, reducing the series from seven to six concerts. The savings is $9,000.
StarTran will eliminate the two least used routes – Neighborhood North and South – for a savings of $168,000. The "Ride for $7.50" program will now cost $10 (about 25 cents a day) for a savings of $50,000.
To provide more police officers on the street, Middle School Resource Officers will be moved to other duties. (This will not result in budget savings.)
With the retirement of Human Rights Director Larry Williams, investigators will move to the Law Department, saving $96,200.
The Willard Community Center will continue to be owned by the City, and the Willard neighborhood will provide services there for a savings of $35,588.
The Mayor encouraged the public to look at the prioritized list of City programs at lincoln.ne.gov to see why these programs were chosen for changes. The list is part of the City's transition to outcome-based budgeting.