Cyber Monday Isn't Affecting Lincoln Shop Owners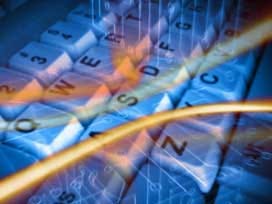 By: Brittany Paris
bparis@klkntv.com
The holiday shopping continues with Cyber Monday. Some retailers are offering big discounts on their web sites. It seems to be the next in a series of days that start the holiday shopping season. But here in Lincoln, that may not be the case.
"It can just get to be annoying I think personally," said Ashlie Hadden, Embellish owner.
Hadden does not plan to participate in Cyber Monday, but she does admit to peeking in the ads.
"I always browse them because for one, I'm curious like how good are the deals, really," said Hadden. "Or does it seem to be good because you get more notice of them?"
She brings up a good point. How good are the deals?
Stores like the Limited and Loft are offering 50 percent off the entire online store when you type in codes like "Today Only" and "Cyber." And Target is offering Cyber Monday deals all week.
ComScore, a research firm, estimates that consumers will spend more than $1.5 billion online for Cyber Monday. That estimate is up 20 percent from last year.
But some Lincoln store owners think you lose something when you shop online.
"I think we miss out on a little bit of the whole holiday season when you just sit in front of a computer and don't get the one-on-one," said Ann Ringlein, Lincoln Running Co. owner. "You don't get the cookie that we make for you, you know. Don't get the cheer."
Both Hadden and Ringlein say Cyber Monday is not hurting them because they say they had a successful Small Business Saturday.
"If you buy everything out of state and over the Internet, non of the sales tax comes here to help us clear our trails and keep Lincoln being the great place it is," said Ringlein.
And just remember that if a web site does not charge you sales tax, you are supposed to report on your taxes that you didn't pay it.