Dagunduro Looks to Help Nigeria Qualify for Olympics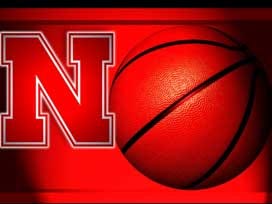 Posted by: Sports
Former Husker standout Ade Dagunduro made his debut with the Nigerian National Team on Monday in the FIBA Olympic Qualifying Tournament.
Dagunduro, who played two seasons at Nebraska (2008-09), had six points, four assists and four rebounds in 19 minutes of action as Nigeria fell, 71-69, to the host nation Venezuela in its tournament opener.
Nigeria will need to win on Wednesday afternoon against Lithuania to earn a chance to advance for one of the three Olympic bids available this week. Tipoff is slated at 5:30 p.m. (central) and can be watched on fibatv.com/live (subscription required).
This is the closest that Nigeria has ever been to earning an Olympic bid, as 2012 marks its first appearance in the Olympic Qualifying Tournament. The nation earned its bid following a third-place effort at the FIBA Africa Championship last August.
Dagunduro has spent the last two seasons playing for the Leuven Bears in the Belgium League, averaging 11.8 points, 3.6 rebounds, 2.5 steals and 2.1 assists per game during the 2011-12 season. He led the league in steals last year and was second on his team in both scoring and assists.
He spent two seasons at Nebraska, helping the Huskers to consecutive postseason appearances for the first time in a decade. As a senior in 2008-09, he helped NU post its first .500 record (8-8) in conference action since 1999 while earning third-team All-Big 12 honors by the conference coaches and was an honorable-mention pick by the league's sports writers. He was also selected to the six-man Big 12 All-Defense Team by the coaches after helping Nebraska lead the league in scoring defense for the second straight season.
Dagunduro topped the Huskers in scoring (12.8 ppg.), rebounding (4.4 rpg.), field-goal percentage (52.0) and free throws made (101) and attempted (145). He was also second in blocked shots (14), third in minutes played (25.8 mpg) and fourth in steals (39), as Nebraska went 18-13 on the year.