Dallas Huston convicted of second degree murder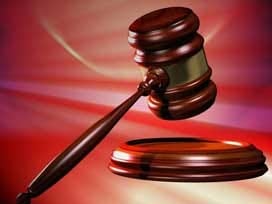 The man accused of killing his boyfriend is now officially convicted of second degree murder. The jury handed the verdict down on Friday after nine hours of deliberation.
Prosecutors said Huston was helping his boyfriend, Ryan Johnson, commit suicide. They say when Johnson changed his mind at the last minute, Huston carried through anyway and killed him.
As the verdict was read, Huston lowered his head and closed his eyes.
His dad, Russell Huston, spoke to us minutes after the verdict was read. "I couldn't believe it. There was no evidence other than what he told police. The was no physical evidence he did anything. I don't know how they could come up with it."
Russell says he and his son are both shocked by the verdict. "He's hurt. The last time I talked to him, he was confident he would get off. He's probably worse off than I am right now."
Shortly after the verdict was read, Dallas turned around and mouthed, "I'm sorry."
Sentencing is set for March 28th. He faces 20 years to life in prison.