Dance party & world food encounter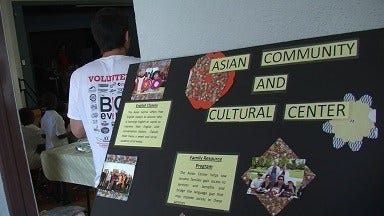 By: Jenn Hatcher
jhatcher@klkntv.com
You could take a trip all around the world at the Auld Pavilion in Antelope Park, Friday night.
The Asian Community & Cultural Center was hosting a dance party and world food encounter.
"I think that people love the idea of dancing, it's spring, it's time to get out and move and I think food is always a good draw too," says Sheila Dorsey Vinton, with the Community & Culture Center.
From India, to the Sudan, a variety of backgrounds came together to enjoy all types of food and performances.
Volunteer, Jueyezi Reinhardt says, "This is the first time I've seen all the groups from different countries, celebrating together, showing their cultures and their dances, it's different so it makes me so excited."
The event was to celebrate Asian American and Pacific Islander Heritage Month.
All funds raised at will support the Asian Center.