Dangerous criminal Dunster dies in prison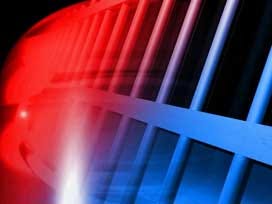 A man who had been convicted of killing three people in his 56 years of life has died at a Nebraska prison. The Nebraska Department of Correctional Services says David Dunster died at the Tecumseh prison hospital around 3:20 a.m. Monday.
The cause of death has not been determined. A prison news release says Dunster had been treated for a long-term medical problem. Because he died in state custody, a grand jury will investigate. Dunster had been in prison since he was 17. His first victim was a mother of 8 in Oregon, then an inmate at a Montana prison, then a prisoner at the Nebraska State Penitentiary in Lincoln.
Dunster was on death row in Nebraska. In August 2009, the Nebraska Supreme Court upheld his conviction and death sentence.