David Selected by Tampa Bay in Second Round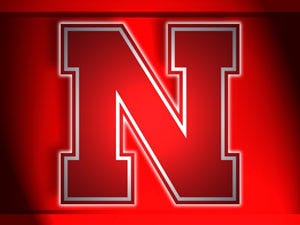 Nebraska linebacker Lavonte David was selected by the Tampa Bay Buccaneers as the 58th overall pick in the second round of the 2012 NFL Draft on Friday evening.
David's selection as the No. 58 overall pick represents the highest a Husker linebacker has been selected in the NFL Draft since Barrett Ruud was the 40th overall selection in the 2005 draft. His selection also marks the third straight year Nebraska has had a defensive player selected in the top 60 picks of the draft, following first-round picks Ndamukong Suh in 2010 and Prince Amukamara in 2011.
"Lavonte will be an outstanding addition to the Tampa Bay organization," Nebraska Coach Bo Pelini said. "He made an impact on our team from the day he joined our football program until he played his final game here at Nebraska. Lavonte has all the skills to be an excellent player in the NFL. He has great instincts and intelligence, a passion for playing the game the right way, and the work ethic to continue to improve as a football player."
The selection of David marks a continuation of draft success for defensive players who have been coached by Pelini. Dating back to his time as the defensive coordinator at LSU, Pelini has had a defensive player he coached selected in the top 58 picks of the NFL Draft each of the past six seasons, including five first-round choices.
The 6-1, 233-pound David had one of the most productive two-year careers in Nebraska history. David was a Butkus Award finalist in 2011 and earned first-team All-America honors in leading the Blackshirt defense. He was also named the Big Ten Linebacker of the Year in 2011.
A Miami native, David registered 133 tackles in 2011, including six games with 10 or more tackles. He also led Nebraska in tackles for loss, sacks, interceptions, fumbles caused and fumbles recovered. David finished his career with 285 total tackles to rank fourth in Nebraska school history. He set a school record with 152 tackles in 2010 and owns two of the top five single-season tackle totals in school history.