Day 2: NE Appliance rebate program big draw in Nebraska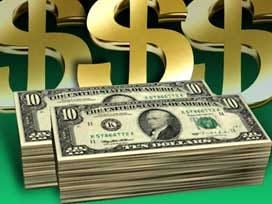 Just $400,000 of the $1.7 million dollars is still available following day two of the Nebraska Energy Rebate.
Pam Miller says there's no better time than now for out with the old and in with the new. "We probably would have waited but figured while it's out there we should take advantage."
The 1.7 million dollars in rebates for Energy Star appliances brought the Miller's to Schaefer's looking for a deal on a dishwasher.
Schaefer's Owner Ron Romero says appliance sales have picked up slowly over the last couple of months and now the rebate program is the extra boost the industry needs. "It has stimulated business and we feel fortunate with it coming at this time of year."
Six types of Energy Star Appliances are eligible: dishwashers, air conditioners, refrigerators, heat pumps, natural gas or propane furnaces, and clothes washers.
The program ends when the money runs out.
The Miller's say their three daughters can dirty some serious dishes, so the rebate is helping them bring home the right appliance at the right time. Pam says, "if the money is still there and you need something then, why not?"
It's believed the rebate money will run out by Friday.