Deadline Looms For Applications To Ed. Board Seat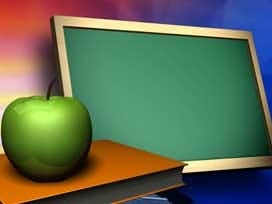 The deadline to apply for the Nebraska State Board of Education's vacant seat is almost here. Gov. Dave Heineman has said he will accept applications through Friday.
Heineman is looking to replace Kerry Winterer, who is resigning after becoming CEO of the Nebraska Department of Health and Human Services.
The new appointee will complete Winterer's term, which runs through 2012. Those not eligible for the seat include anyone actively involved in the teaching profession, as well as current state officers and members of other boards and commissions.
Applicants must have lived within the board's District 2 boundaries for at least six months.
The district includes Cass, Saunders, and Washington counties, and parts of Douglas and Sarpy counties.