Deadline passes to sign up for healthcare marketplace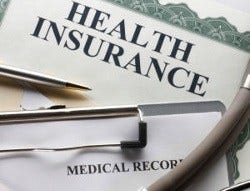 Posted By: Camila Orti
Health insurance agents in the city were busy getting clients signed up before the February 15 deadline.
The healthcare marketplace is officially closed. Sunday was the deadline to get signed up for health insurance. Some agents say it made for a hectic weekend.
"We were here Saturday and Sunday with appointments all the way through about 10:30 last night," Health Insurance Agent Brian McPike said.
McPike, the president of ComPro, says all of his clients eventually got through, but website issues slowed down the process.
"Once you hit the income verification so you can find out what your eligibility is, it shut down," he said.
The question is, what happens if you didn't get signed up? Around 200,000 Nebraskans don't have health insurance, and they'll have to pay a penalty.
"It's $325 for an individual or 2 percent of their income, whichever is more," McPike said.
If you started the process on the marketplace, you should be able to finish. The Centers for Medicare and Medicaid Services (CMS) announced a special enrollment extension through February 22 for those that ran into problems. Otherwise, you can't purchase coverage through the marketplace until January 1 next year. That is, unless you have a "qualifying life event," like birth, death, marriage or divorce McPike says.
If you missed the deadline but you're still interested in getting coverage, you can buy a temporary plan through a private agent.
"If you're hurt in a major illness, an accident, it will cover you for that," McPike says.
A Gallup poll shows that the uninsured rate dropped around 1 percent in Nebraska between 2013 and midway through 2014.