Deadly accident involving deer near Beatrice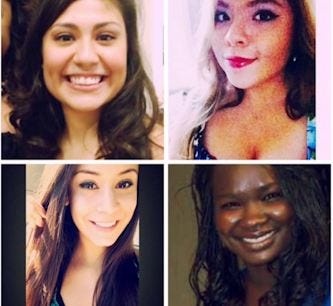 Posted By: Veronica Ortega
vortega@klkntv.com
Four young women had their lives tragically cut short Saturday night.
Yoselin Deleon, Mariana Ramirez, Akuel Majouk, and Jennifer Guzman were killed in a car cash on Highway 77 near Beatrice. Jennifer Guzman's cousin is still in shock.
"She would spend hours on this couch hours and hours studying. This room was always full of her books, " says Daisy Perez-Guzman.
The Nebraska State Patrol says they were headed to Kansas City when the driver of the car swerved to miss a deer. They went into oncoming traffic and was then hit by another vehicle.
Earlier this month law enforcement officials issued a warning for drivers. They say car vs. deer accidents are up 33% from this time last year. Harvest and mating season are in full swing causing movement among deer.
A couple of weeks ago Sheriff Terry Wagner had this advice.
"If they see a deer the best thing you can do is stay in your lane of traffic and slow down as quickly as possible," says Sheriff Terry Wagner.
The Nebraska Game and Parks Commission is now offering special hunts for antlerless deer at three eastern Nebraska parks. They say the purpose of these permits is to control and reduce the population.
"That's the most important part of what we are doing here is managing the deer herd numbers at a level that's acceptable to landowners, motorist, and hunters," says Big Game Program Manager Kit Hams.
Three of the young women were enrolled at Creighton University in Omaha and Ramirez was a former student. Hundreds gathered at St. John's Church to mourn their loss and remember the girls who were like sisters. Guzman's family says she was very dedicated to school and family.
"It feels like we are waiting on her to walk into the door," says Daisy Perez-Guzman.
Troopers say everyone involved in the crash was wearing a seat-belt. The driver of the other vehicle was also taken to the hospital with non-life threatening injuries.