Deadly Year For Bikers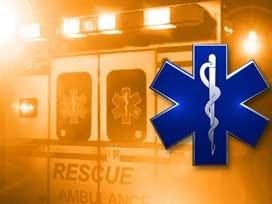 We've seen a string of fatal motorcycle accidents in Nebraska this Summer.
The deadly trend has been rising since the '90s.
As of yesterday evening there was another fatal accident in Eastern Nebraska.
A 36-year old woman and 46-year old man were killed when they crashed a motorcycle adding to the already very deadly year for bikers.
In the last 10 years motorcycle fatalities have grown significantly.
Frontier Harley Davidson owner Dave Fischer says it may be because the trends are what have changed.
"The bikes are obviously more dependable, more comfortable, we're seeing more people get into cross country touring, where as 20 years ago it might have been more bar hopping and short riding so I think the nature of motorcycle riding is changing a bit."
Changes that include more miles on the road, more chances for accidents.
Two of those came Saturday night in the town of Blair.
Less than ten fatal motorcycle accidents have happened just this year.
The Nebraska Department of Roads says that's more than the entire year in 1997, 1998 and 1999.
Fisher says, "Anybody in this business or anybody in this sport needs to be focused on safety, we emphasize it from a business standpoint, these are our customers we don't want them having accident we want them to enjoy the sport."
It's basic motorcycle safety that Fischer recommends like slowing down, not braking too quickly and always remember, you can never have enough experience.
"The best student is the one that one comes in a little bit nervous and without any experience the worst student is the one who's been riding for 5 years, thinks he knows everything and either doesn't listen or has a bunch of bad habits he needs to get over."
Fischer also says he recommends signing up for a motorcycle safety class.
He says everyone can use a good refresher course during the peak riding months.