Deaf Pawnee City student teaches others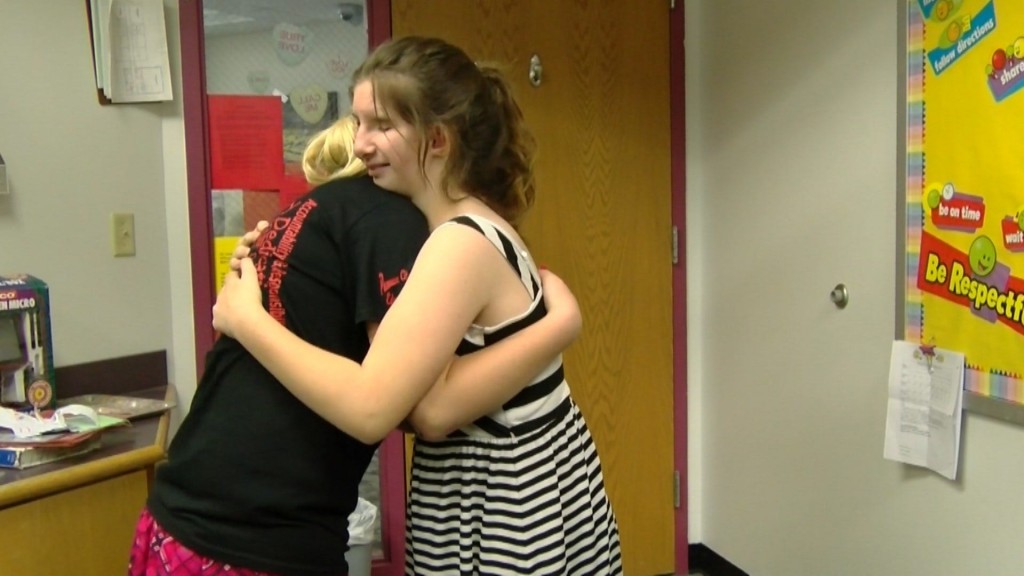 Posted By: Nicole Cousins
ncousins@klkntv.com
Fifth grader at Pawnee City Elementary Madison Plager is just like any other student in her class.
She plays volleyball and basketball, is learning clarinet in band, and loves having sleepovers with her friends.
"She likes to be able to go to the church program after school," Madison's mom, Erin Plager, said. "She's joined the band."
But unlike every other student at Pawnee City Schools, Madison is completely deaf and has been since birth.
"I really like to go outside and play at recess and have a lot of fun with my friends," Madison said.
She and her family moved in 2007 so Madison could attend the Iowa School for the Deaf in Council Bluffs.
Now she's back in her hometown, and the other fifth graders decided they wanted to learn sign language too.
They started a sign language club to learn how to communicate with her.
"I think it's been humbling to see their self confidence grow and see how she can touch their lives too," deaf educator Rachel Kohls said. "They're a lot more self confident because of her."
"I met her and it turned out to be an amazing thing," Madison's friend Rosie Gamble said.
When Madison's mom decided to make the move back home in August, it was two weeks before the start of the school year.
The school scrambled to find a sign language interpreter and make it a smooth transition.
Little did they know, Madison would be the one teaching them.
"It's been amazing," Kohls said. "She's definitely stole my heart and I think she holds all of our hearts in her hands."
Her class already knows how to sign the pledge of allegiance, and they learn new words every day.
Madison's classmates are learning what's called "SEE" – or Signing Exact English.
The most common dialect in the United States is called "ASL" or American Sign Language.
This trend at Pawnee City Elementary has carried throughout the community; they've also started a community sign club where anyone is welcome to join.