Death of Lincoln cyclist prompts call to action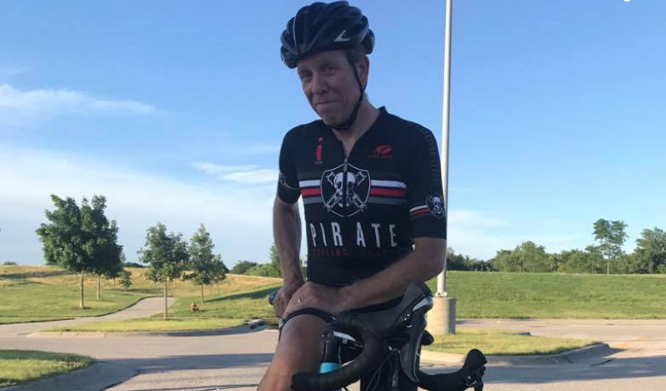 The death of well–known Lincoln cyclist Randall Gibson – who was struck and killed by a drunk driver, 66-year-old Zygmunt Spicha, while riding his bike near Bluestem Lake last Saturday – has the cycling community on edge.
"Your heart kind of goes into your throat," Edith Matteson, a life-long cyclist and vice president of the Great Plains Bicycling Club, said. "You know you just have this sinking feeling like how could this, how could this happen?"
Gibson's death follows a recent spike in car vs. bicycle crashes across the state.
In Lincoln, police have responded to 97 crashes involving bicycles so far this year.
"When a cyclist is struck by a motor vehicle, that leads directly to injury and at times death," police Chief Jeff Bliemeister said. "And that's really what we're trying to prevent from happening, is the injury and the death."
Lincoln has an extensive trail network, with more than 130 miles of trails for cyclists and runners.
But for many, cycling is a main method of transportation, which means taking to the streets is unavoidable.
"Remember that the 5 or 10 seconds that you may have to wait to pass a person on a bicycle is a very small price to pay for everyone's safety on our roads," Julie Harris, executive director of the Nebraska Bicycling Alliance, said.
Matteson said despite the senseless tragedy, she will continue to ride throughout Lincoln. However, it does make her feel the importance of making sure everyone knows the rules of the road.
"We cannot control every driver on the road," she said. "We cannot control every situation, but do whatever you can to make yourself safe."
In the case of Randall Gibson, officials say he was abiding by all the rules and the road, and that's where the biggest message for drivers comes in.
"I just can't emphasize enough the importance to the public to not get behind the wheel if you have been drinking," Chief Deputy Todd Duncan of the Lancaster County Sheriff's Office said. "And I'm not suggesting that there was a handheld device in this crash but I would also use this as a reminder that texting and driving is illegal in the state of Nebraska.
Officials also remind you state law requires drivers stay at least 3 feet away from the bicyclist they're passing.
A GoFundMe account was set up for Randall's family to pay for funeral expenses. The rest of the money raised will go towards a non-profit bicycle club.