Death Penalty petition signatures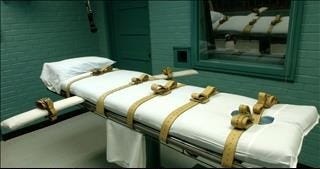 Posted By: Reid Kilmer
rkilmer@klkntv.com
Wednesday afternoon the group, Nebraskans for the Death Penalty, turned in their petition signatures after an 82 day campaign.
By law they needed 57,000 by August 27th in order to put the Death Penalty on the 2016 ballot.
The group says they gathered over 166,000 signatures from people in all of Nebraska's 93 counties.
Death Penalty Petitioner Vivian Tuttle said, "We need this! The people of Nebraska need to have the death penalty, we don't want them to take it away from us."
Not only did they have enough signatures to put the issue on the ballot, there were enough to stop the repeal from going into effect until voters have their say. Now the signatures will be verified by the state.
Spokesman for Nebraskans for the Death Penalty, Chris Peterson said, "It really is an amazing effort but we credit people from all across the state to not only sign the petition but help gather signatures."
One Nebraska woman, who says three of her loved ones have been murdered, thinks Nebraskans need to educate themselves on the issue.
Elle Hansen said, "I am not in favor of the death penalty at any point in time, for any individual, for any reason. Don't think I didn't have that knee jerk reaction when everyone of my loved ones was killed, I did and I let the tape play out. The fundamental question remains, is killing wrong yes or no? If killing is wrong then our state has no business putting anyone to death."
Matt Maly, a coordinator for a sub-group of "Nebraskans for Alternatives to the Death Penalty" called "Nebraska Conservatives Concerned About the Death Penalty," said, "We think when Nebraskans get the chance to really learn the facts of the Death Penalty like the senators did, they will rethink their position and the majority of them will reject the system."
The state says it will take about 40 days to verify all of the signatures.
If confirmed, voters will see the issue on the November 2016 ballot.
Until voters cast their ballots next year a judge can still sentence an individual to death row where they could be executed.