Delegation from Ukraine to visit Nebraska Capitol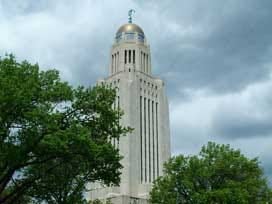 Posted by: KLKN Newsroom, 8@klkntv.com
(AP) A delegation from Ukraine is set to visit the Nebraska Capitol for lessons in democracy.
Staff members from Ukraine's parliament will meet with Nebraska state senators and other officials on Wednesday.
The visitors were selected by the Open World Program, run by the Library of Congress. The program was created to bring future leaders from former soviet republics to the United States to learn about democracy.
The program has hosted more than 17,000 young leaders from Eurasian countries since 1999, including mayors, lawmakers, judges, educators and entrepreneurs.
The Nebraska visit is hosted by the group Friendship Force of Lincoln.